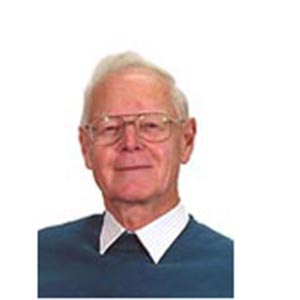 It is with sorrow that the Department of Theology and Religion have learned of the death of Dr Sigvard von Sicard, Emeritus Senior Research Fellow and long-time member of our learning community.
Sigvard was a leader in the work of Christian-Muslim relations in Africa over many years, as well as teaching and supervising in the fields of Church History and Mission. A generous and thoughtful colleague, his passing is a loss to the whole community, but particularly for those who knew him well, and we are grateful to Jørgen Nielsen, John Chesworth and David Thomas for sharing their reflections about Sigvard here:
It is with great sadness that we have learned of the death of our much-valued colleague Sigvard von Sicard. He had recently celebrated his 91st birthday.
Born in what was then Southern Rhodesia, now Zimbabwe, Sigvard was educated in Bulawayo and Grahamstown, South Africa, before studying theology at Uppsala in Sweden. He then took up church posts in Tanzania before returning to Uppsala to complete a PhD with a thesis entitled "The Lutheran Church on the Coast of Tanzania, 1887-1914" in 1970. In 1960, together with Bethwell Kiplagat, he had conducted research on Christian-Muslim relations in East Africa to assess the situation for the newly founded Islam in Africa Project. This became known as the Project for Christian-Muslim Relations in Africa (Procmura), a group for which Sigvard acted as Consultant until his death. In 2009, with Johnson Mbillah and David Bone, he co-edited Procmura at Fifty, a history of the organisation.
In 1971 he was appointed a lecturer at the Selly Oak Colleges. There he was an enthusiastic supporter of the Centre for the Study of Islam and Christian-Muslim Relations (CSIC) from its foundation in 1976 through all the years until it merged into the University's Department of Theology in 1999. As the Centre expanded its international research student numbers during the 1990s Sigvard was especially committed to supervising the research of students from Africa, the region which was central to his own life and research. But his interest in the welfare of students included everyone. With his wife Judith often helping to edit the language of PhD theses, their home frequently became a home away from home for students regardless of where they come from. They were welcome guests when they visited Ghana and Malaysia after Sigvard's retirement While the CSIC maintained the academic standards expected of a research and teaching centre attached to a leading University, it had an atmosphere of courtesy and friendliness that made it unusual, if not unique. Staff and students, Muslims and Christians met on the same level. Though aware of differences in status and faith, they did not make these barriers between them. If any single person sustained this atmosphere it was Sigvard, an embodiment of tact and respect. To work with him was a privilege, to learn from the ways he handled disagreements in debates about delicate points of religion, and to witness how he was never too hurried to share a problem or a concern.
Throughout, Sigvard maintained his interest in Christian-Muslim relations in Africa. He published a number of articles on Islam and Africa in the Encyclopedia of Islam. Most recently he published An Azanian Trio – Three East African Arabic Historical Documents (Leiden: Brill in 2019). This book was the completion of a work started by the late Jim Ritchie. He continued to attend seminars in the Departments of Theology and of African Studies.
There are few like him, and those who worked alongside him were fortunate.