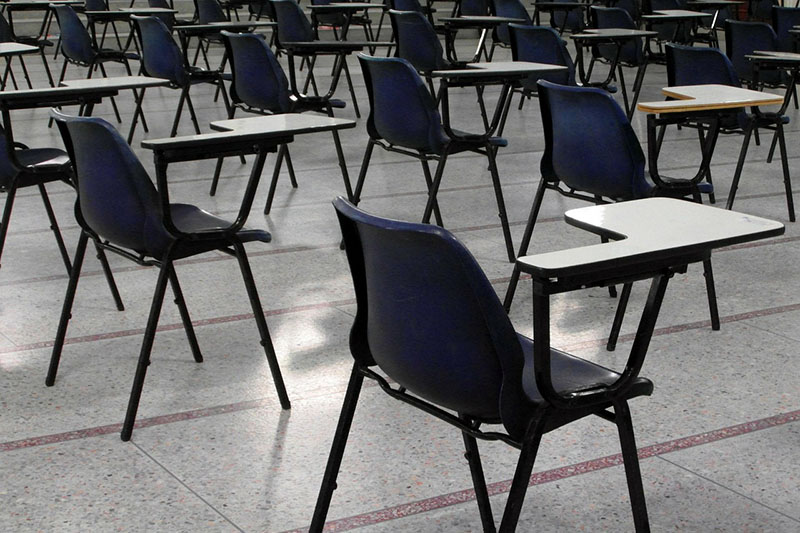 The end of the school year and upcoming GCSE and A level results throw into sharp focus what a challenge the last 12 month have been for both young people and those of us who work within education.
Picking the biggest challenge from the last year is a hard one, however, the approach to GCSEs is something that– talking as the leader of a secondary school – has impacted students, created additional workload for staff and had a detrimental effect on strategic movement forward within schools.

The cancellation and then reinstatement of exams caused a lot of unwanted uncertainly for pupils and school staff on top of an already interrupted and ever changing school year. Our approach was to make the whole examination process feel as 'normal' as possible. We had a full examination timetable with assessments in controlled conditions, albeit slightly less lengthy than usual and in smaller venues and classrooms. Students reacted brilliantly – they just cracked on with what they had to do and the resilience they showed was incredible.
Unfortunately though, this year's approach to exams has massively increased the workload of teachers and shifted the accountability and anxiety around standards and appeals on to schools.
Our approach has been to be rigorous; marking, double marking and moderating work, looking at high quality prior attainment data and previous results, comparing across subjects to ensure robustness and constantly communicating with pupils and parents. That has taken considerable extra time, with lots of additional energy going into the exam series rather than the development of resources and schemes of work within school.
It's been necessary for us to put a lot of focus and resource on examinations, but what is really noticeable is how much our children have missed the 'softer' side of education; the sport, the drama, the things that schools are never measured on, but which contribute so fundamentally to their development.
The social skills of our younger pupils are not as well developed as we would usually expect, because they have lacked social interaction and we have also faced behaviour challenges where we have seen the effects of children being away from the clear boundaries and routines that schools provide.
All of these things impact on what you are trying to deliver in school which is ultimately a high quality education.
However, ultimately we teach to bring about life chances for children and we want to ensure the best opportunities for them. We're going to be on catch up for quite a while but ultimately that focus on young people is what keeps us going and motivated.
What is really noticeable is how much our children have missed the 'softer' side of education; the sport, the drama, the things that schools are never measured on, but which contribute so fundamentally to their development.

Mike Whittingham, alumnus and Headteacher at Trentham Academy