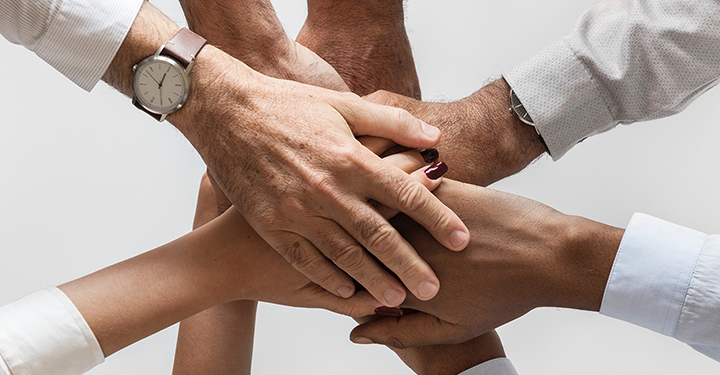 Dear G7 Leaders,
We write to coincide with your summit in the United Kingdom this month to emphasise the essential need of acting now to tackle the global threat posed by anti-microbial resistant (AMR) bacteria and how the BactiVac Bacterial Vaccinology Network is addressing this challenge.
The Covid-19 pandemic has increased global awareness of how the life-saving power of vaccines can promote social and economic freedom and equality. Public support for vaccines has never been greater. Scientists, industry experts and regulators have worked tirelessly to understand, contain, and control the SARS-CoV2 virus. The rapid development of multiple vaccines has been a major triumph of human accomplishment. International cooperation, planning and financial commitment will help ensure these vaccines are delivered in a timely manner to all countries, both rich and poor.
However, the global toll of Covid-19 will be dwarfed by the estimated human and economic cost caused by unchecked anti-microbial resistance. The O'Neill Report of 2016 estimated that by 2050, 10 million lives a year and a cumulative US$100 trillion of economic output will be at risk due to the rise of AMR infections unless we develop proactive solutions now. This human cost remains hidden but clearly unacceptable, both for citizens in the G7 group of major economies and for those in low- and middle-income countries (LMICs).
The headlines on AMR may have less immediate impact, but the news is no less stark. Over the long-term, AMR bacteria will cause more prolonged suffering than COVID-19, with a more insidious impact on all our lives. The UK Health Secretary, Matt Hancock, has described AMR as being 'as deadly as Covid but over a longer time-frame' and is calling for all leaders, including those from the G7, to act now. The World Bank has described tackling AMR as an exceptional economic and health investment for countries. And, speaking at the recent BactiVac global network meeting, the UK Special Envoy on AMR, Professor Dame Sally Davies warned that inaction now would cost far more than the investment required to mitigate the threat.
Expansion in the number and use of vaccines is essential to address the AMR crisis since they reduce the need for antibiotics which drives AMR. As a global network, the BactiVac Bacterial Vaccinology Network is uniquely positioned to help facilitate the growth of bacterial vaccine development. In just four years, we have built a network with over 1,100 members from 75 countries that brings together academia, industry and policy-makers. BactiVac support for our members has helped forge new partnerships to advance the development of vaccines against bacterial infections of global health significance that will ultimately help stem the tide of AMR.
It is imperative that financial and policy investments are made now to continue to develop this vital global work. The G7 Summit, hosted by the UK, provides an opportunity to emphasise this. The strong growth in our network membership together with our strength of engagement with global stakeholders demonstrates the clear need for the work of BactiVac. Covid-19 has taught us the value of having effective vaccines. We need ongoing investment and support to continue this life-saving work.
AMR bacteria are a global problem requiring a global solution. Vaccination has the power to protect us all. As an international group of scientists, industrialists and policy-makers, we appreciate and strongly promote the value of working together to understand, control and contain threats to human health. We hope that you, as leaders of the G7 nations, agree and support us.
Professor Calman MacLennan, DPhil, FRCP, FRCPath (Director)
Senior Clinical Fellow and Group Leader, Jenner Institute, University of Oxford, United Kingdom
Professor of Vaccine Immunology, University of Birmingham, United Kingdom
Professor Adam Cunningham, PhD (Co-director)
Professor of Functional Immunity University of Birmingham, United Kingdom
Professor Sir Brian Greenwood (Chair)
Manson Professor of Clinical Tropical Medicine, London School of Hygiene and Tropical Medicine
Professor Samir K Saha PhD, FAAM, FRCPath
Executive Director, Child Health Research Foundation and Professor/Head of Department of Microbiology, Bangladesh Institute of Child Health, Dhaka, Bangladesh
Richard A Adegbola MSc, PhD, FRCPath, FRCP (Hon), FAS, FAAS
Research Professor and Consultant