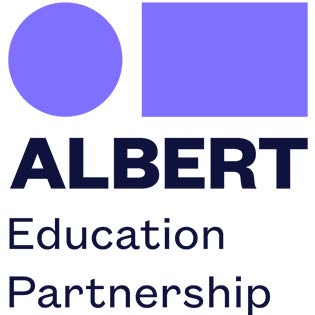 In what has been a difficult year across the creative industries, focus has often, unsurprisingly, shifted from the urgency of the climate crisis to the preservation of careers.
Nonetheless, the pandemic has highlighted the vast scale of change that needs to happen in order to avoid continued global warming, and the screen industries are an important arena for innovation in sustainability – not only in terms of how productions are made, but also with regard to narratives around climate science and positive environmental action.
Albert is the authority on environmental sustainability for the film and TV industries in the UK, and we are delighted to announce our first cohort of 'Albert grads' from the University of Birmingham this summer, who have received certificates from BAFTA.
The MA Film and Television: Research and Production team (Dr Richard Langley, Jemma Penny and Nina Jones) have all undertaken training with BAFTA's Albert education staff to enable them to teach an 'Applied Skills for a Sustainable Media Industry' module to students.
This was co-delivered over four sessions during the UoBE Festival week and took place over Zoom due to the third lockdown. The sessions covered the science of climate change, sustainable production, planet placement and use of the carbon footprint calculator tool, which forms one part of the assessment that students must complete to be awarded their certificates.
While teaching Albert can be an emotional rollercoaster, moving from the bleak realities of what is happening across the world towards positive solutions, it has been inspiring to see how our MA students have responded to the training. Each of them has written a personal commitment to sustainability, noting how small actions in their daily lives can start to affect change and how they hope to promote this in their future careers; and there were numerous innovative 'editorial solutions' submitted, that suggest how a film or TV show could incorporate positive messaging about climate science into their formats. From James Bond driving an electric car and defeating a villain responsible for mass deforestation, to conversations about reusable water bottles and shopping locally in Desperate Housewives, we were hugely impressed by their creativity.
The carbon footprint calculator is now imperative for the majority of productions that shoot in the UK, so familiarity with this is an excellent addition to our students' CVs as they finish the MA this summer to embark on careers across the screen industries. In house, we have moved entirely to rechargeable batteries and upcycle as much of our kit as possible, while also integrating documentaries with environmental messages into our syllabi.
We are very proud of everything our first Albert grads have achieved, especially undertaking this training and submitting work beyond their credit-bearing modules on the MA, and are excited to deliver 'Applied Skills for a Sustainable Media Industry' to our future students.