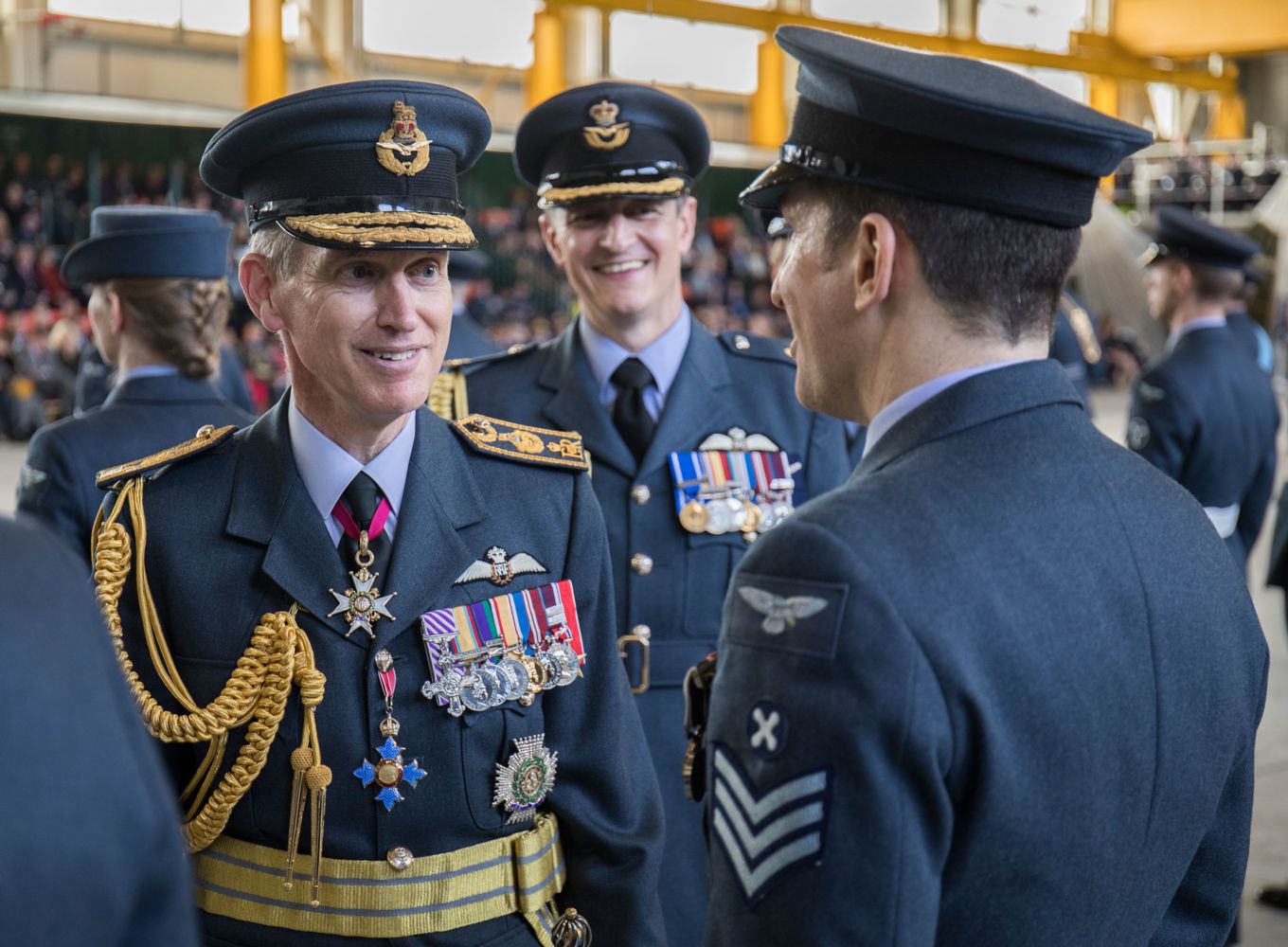 The University of Birmingham is delighted to announce that the Chair of the Civil Aviation Authority and Former Head of the Royal Air Force, Sir Stephen Hillier, has accepted an invitation for a three- year Honorary Professorship in the School of Government. This follows a number of engagements with Sir Stephen over recent years with the University including speaking at the University's Defence Studies Dinning Club and the University of Birmingham Air Squadron.
Sir Stephen Hillier is currently Chair of the Civil Aviation Authority, the UK's independent aviation and space regulator. Previously, he had a long career in the Royal Air Force, culminating as the Chief of the Air Staff, the Royal Air Force's most senior role, from July 2016 to July 2019.
Prior to becoming Chief of the Air Staff, he was the Deputy Chief of Defence Staff (Military Capability) in the Ministry of Defence between 2012 and 2016, responsible for strategic force design, balance of investment and capability coherence across all areas of UK joint military capability.
Expressing his enthusiasm for the invitation to be an Honorary Professor, Sir Stephen Hillier stated: "I'm delighted to have been appointed as an Honorary Professor at the University of Birmingham. I very much look forward to developing the connections that I've built with the University and its students over a number of years, and to offering further the insights and experiences that I have gained over many years of policy and strategy development at the highest levels within defence and the public sector."
Professor Richard Black, Pro-Vice-Chancellor and Head of the College of Social Sciences, said:
"We are delighted to welcome such a prominent figure as Sir Stephen Hillier to the College of Social Sciences. The College is committed to providing the best possible learning environment for our students, including access to honorary professors such as Sir Stephen whose insights on policy and strategy development, defence and aviation, and achieving wider impact will prove to be of great interest to our students."
Sir Stephen Hillier will take up the position immediately in the School of Government. As part of the role, he will share his rich knowledge and experience in defence and aviation, leadership, strategy and public policy with students and researchers through a variety of interactions.
For more information please email Hasan Salim Patel, Communications Manager (Arts, Law and Social Sciences) or call on +44 (0)7966 311 409 or out of hours office number on +44 (0)7580 744943.
The University of Birmingham is ranked amongst the world's top 100 institutions. Its work brings people from across the world to Birmingham, including researchers, teachers and more than 6,500 international students from over 150 countries.