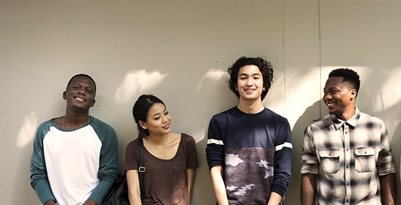 The research team at the Institute for Mental Health work with NHS partners to understand the causes of poor mental health and to develop effective treatments, preventative strategies and services. The Institute draws upon expertise from across the University as well as from local, national, and international partners. This award from the Wolfson Foundation will help to create a physical space for individuals and groups from across the university and externally to come together and collaborate in a new purposely designed, shared place.
Professor Matthew Broome, Director of the Institute for Mental Health comments; "We are extremely grateful to the Wolfson Foundation for supporting our work through this new centre at the University of Birmingham. It will create a new space for researchers, postgraduate students, NHS colleagues and our youth advisory group to come together more effectively. We hope that this will provide the scientific environment and conditions that the Institute for Mental Health needs to accelerate our work to support and treat young people with mental ill health."
Members of the Institute for Mental Health represent a breadth of academic fields including psychology, psychiatry, philosophy, health economics, epidemiology, geography, neuroscience, public health, sport and exercise science, and social policy. Collectively our researchers have developed new methodological approaches, drawing on different disciplines, and shared ideas across new groupings. These include validating machine-learning tools to predict outcome in early psychosis, pioneering approaches to examine immune mechanisms in mental ill health, and developing novel mixed-methods strategies, including social media data, to study self-harm.
Paul Ramsbottom, CEO of the Wolfson Foundation, said, "The Wolfson Foundation is delighted to be funding this crucial area of research. We were impressed by the quality of the proposed research and by its dynamic leadership. A real hallmark of the centre will be collaborative working: with partners across the UK and globally – but, perhaps even more important, with young people and civil society across Birmingham. We hope the research will have a significant impact in Birmingham (the city with the UK's youngest demographic) and beyond."
The Wolfson Foundation is an independent, grant-making charity with a focus on research and education. Its aim is to support civil society by investing in excellent projects in science, health, heritage, humanities and the arts across the UK. Find out more about the Wolfson Foundation - https://www.wolfson.org.uk/