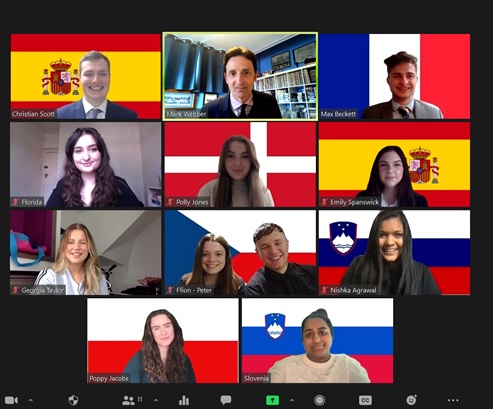 Eleven undergraduate students from POLSIS and IDD took part in a Model NATO event on May 18, sponsored by the UK embassy in Lisbon, Portugal.
Professor Mark Webber was the academic lead for the event, working in partnership with embassy staff. Students from UoB and five Portuguese universities represented all 30 NATO nations. The students tackled the fall-out from a major earthquake in the eastern Mediterranean, mounting a NATO humanitarian response.
University of Birmingham students took on the roles of France, Slovenia, Spain, Poland, the Czech Republic and Denmark. POLSIS student Polly Jones, representing Denmark, won the award for Outstanding Delegation.
Students also played an active role in organising the event. Emily Sharer and Jess Wood acted as Chairs of the Model; Dominic Hart served as an advisor on 'Home Government'.
This is one of several activities the schools offers to exhance the experience of students enrolled on its Undergraduate and Postgraduate programmes.