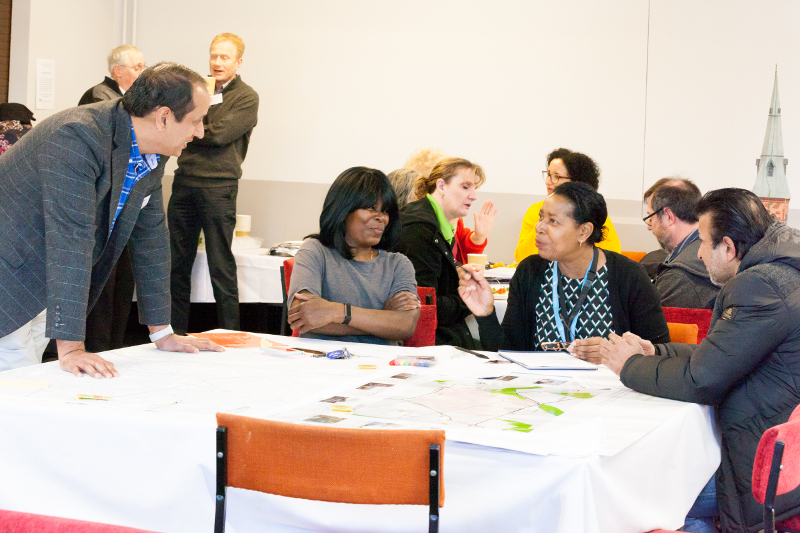 The Birmingham Energy Institute has been awarded a £123,900 grant from the Cadent Foundation to develop a new collaborative approach for engaging local communities in the transition to net-zero.
The funding will be used to create the East Birmingham Community Heat Test and Learn project. This new initiative aims to create solutions to address the challenges of retrofit and heat decarbonisation, by bringing together residents, policy makers and businesses, and engaging them in the journey to net zero.
The project will focus on three core elements:
Creating an East Birmingham Community Learning Platform which will offer a real time, shared space for residents, community groups, businesses, industry, and Government bodies to explore opportunities, share knowledge and define future approaches and innovation. It will bring together different groups to identify new measures, develop common language on retrofit and heat decarbonisation and facilitate a better understanding of residents' lived experience of heating their homes.
Developing business and financing models for retrofit and energy systems which can be tailored and used as a template for schemes across the UK. Initial modelling has identified areas across East Birmingham in greatest need of retrofit and new heating solutions but are least able to afford the new measures. The project will build on this research, incorporating environmental and socio-economic data, and a more sophisticated understanding of household energy use gathered through the Community Learning Platform.
Knowledge sharing is a key component of the project. This will help meet the widespread demand from policy makers, homeowners and businesses for understandable, costed solutions for housing retrofit and heat decarbonisation, establishing East Birmingham as a pioneer of green energy and fuel poverty solutions.
The Birmingham Energy Institute will work in partnership with Places in Common, a public policy co-operative working to drive systems change, and The Active Wellbeing Society (TAWS), a community benefit society and cooperative focused on developing healthy, happy communities living active and connected lives.
Project Manager, Dr Emily Prestwood from the Birmingham Energy Institute commented: "We are delighted to be developing this project with the generous funding from the Cadent Foundation in collaboration with Places in Common and TAWS.
"The East Birmingham Community Heat Test and Learn project will establish new ways of talking about and engaging with residents, policy makers, asset managers and industry on energy, retrofit and heat decarbonisation. Using the Community Learning Platform process developed by Places in Common the project will identify scalable, replicable, placed based solutions that drive the systems change needed to deliver heat decarbonisation in a way that serves the needs of the people and neighbourhoods of East Birmingham."
Julia Dwyer, Director of the Cadent Foundation, said: "We're delighted to partner with Birmingham Energy Institute on this initiative which will not only directly benefit households in East Birmingham but will hopefully also create a blueprint for new strategies across the UK. Projects like this have a huge part to play in engaging everyone in the transition to net-zero, ensuring no one is left behind in the drive to a greener, more sustainable energy future."
The Cadent Foundation is funded by local gas network Cadent, and has been established to support projects large and small that help people living in vulnerable situations and energy poor communities; protect and preserve the natural environment and support in creating a sustainable energy future for all. More information can be found at www.cadentfoundation.com.