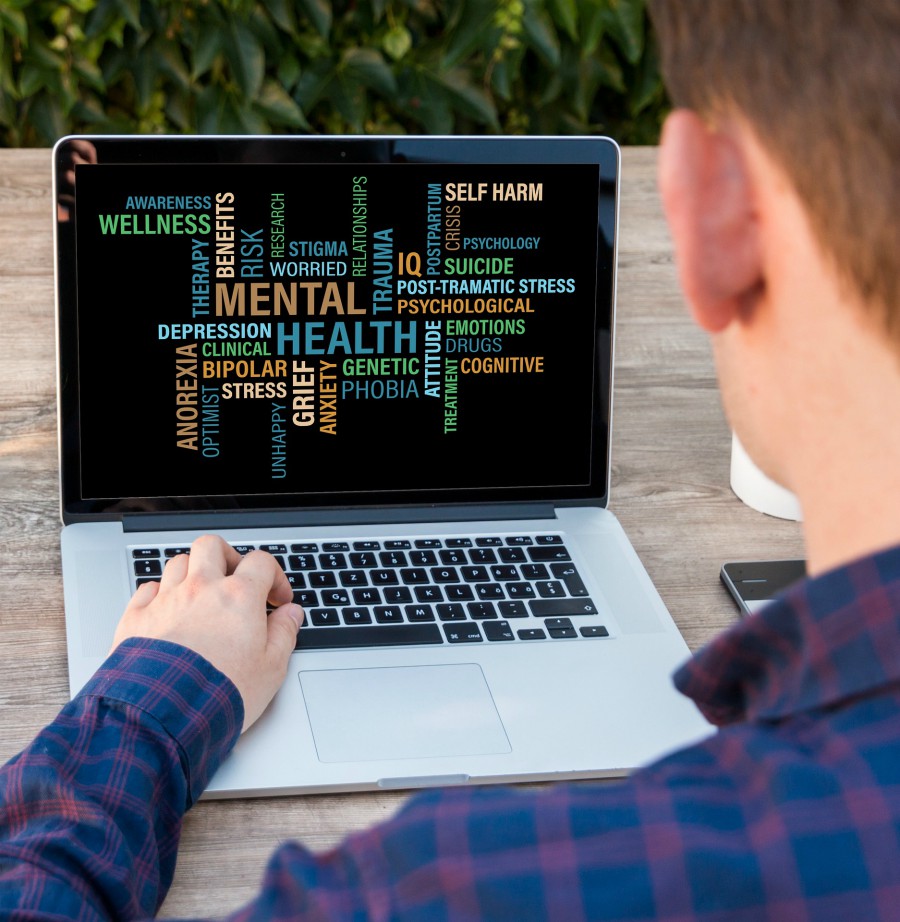 Data Science is becoming one of the key factors driving healthcare with significant investment in this area. Whether it is through the use of health informatics of routinely collected health data, large scale web/ app-based participation in research or through the use of multiple cohort research studies, data science is seen as an important way to improve health.
In this brief, I talk about some of the work being conducting at the Institute for Mental Health (IMH), utilising mental health data science and epidemiology. The techniques and resources are varied, and collaborations widespread, but the work is tied together as focussed on helping improve mental health care and outcomes, and advancing mental health sciences. In short, we aim to use Data Science to meet one of societies biggest challenges of the day, improving mental health. This is now particularly pressing as we slowly come out of the pandemic and begin to try to fully understand the mental health impacts now and for the future.
Depression and bipolar disorder are amongst the commonest medical problems globally, cause greater damage to health than many common physical problems such as asthma and diabetes. They lead to the considerable suffering of individuals and families and represent very large costs to the NHS and society. Work led by Professor Marwaha is tackling these consequences using the power of large datasets. For example, using the Clinical Records Interactive Search (CRIS) facility we are examining the outcomes of thousands of people with bipolar disorder in routine care, focussing on relapse, use of care services and self-harm. In further work we are examining whether ethnicity affects the outcomes of people being treated for depression in Birmingham, this City being the ideal place for these studies given its rich and varied diversity. Also, alongside our partners Birmingham and Solihull Mental Health Trust we have received funding to develop a data driven research platform to understand the care pathways, treatments and experiences of people with difficult to treat depression (treatment resistant depression). Our vision is to use mental health data science to identify particularly vulnerable groups of patients, where care could be better targeted or stratified, and to focus on points where an early intervention approach will result in change. We are also aiming to understand and develop models for the better use of medication or psychological treatment across the course of depression and bipolar disorder to improve outcomes and recovery.
Psychosis
Psychosis is a severe mental illness, frequently starting in young people, and often results in long-term difficulties in functioning, and is linked to hospitalisation. It is one of the leading causes of worldwide disability and people with psychosis have their life expectancy shortened by 15-20 years. The IMH is an established centre of excellence in psychosis research, and this work is now capitalising on advanced statistical modelling, to change patient care. Research led by Dr Pavan Mallikarjun aims to develop and validate outcome prediction models in first episode psychosis using Artificial Intelligence and Machine Learning techniques. This will mean that clinicians can identify people early, who are likely to have a poorer outcome and direct more resources to this group, develop and test targeted novel treatments, whilst also being able to reassure people who will have a better outcome. In the PIMS study (Psychosis Immune Mechanism Stratified Medicine Study - University of Birmingham) Professor Upthegrove is examining how immune dysfunction could cause psychosis and is using advanced AI techniques to identify who might benefit most from novel immune targeted treatments.
Sleep and Mental Disorders
Sleep problems in childhood are associated with mental health problems, but it remains unclear whether early sleep problems precede the development of mental disorders, and what the nature and specific pathways of these associations are. Leading work by Dr Isabel Morales-Munoz is examining the trajectories of sleep problems in infants and early childhood and the extent to which, and how they are connected to risk of a range of future mental health problems in children and adolescents. The aim is to be able to translate this knowledge to the development and testing of early sleep interventions to prevent, delay or ameliorate the onset of future mental health problems. Dr Morales-Munoz is collaborating with the Child Sleep Cohort (Finnish Institute for Health and Welfare, Helsinki), the FinnBrain Cohort (University of Turku, Finland), and is also using the Avon Longitudinal Study of Parents and Children cohort to tackle this scientific area.
To sum up, mental health data science is rapidly expanding and will bring tangible benefits to patients and society. The future involves linking data resources from mental and physical health care, social care, the criminal justice system and data wearables (e.g accelerometers) so that we can build models which can fully utilise our existing knowledge of the multi-factorial causation of mental disorders and thereby pinpoint multiple targets for intervention.
More about our work can be found here.