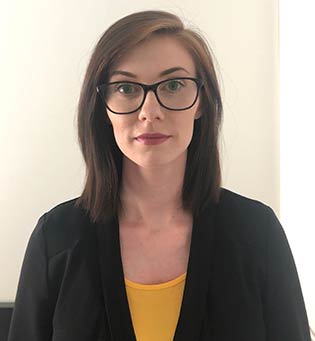 Gearóidín McEvoy, Marie Skłodowska Curie Individual Fellow at Birmingham Law School, shares her thoughts on Eurovision, multilingualism, and Amanda Holden.
Eurovision 2021 concluded on Saturday May 22nd, with the win going to hot favourites Italy, for their wonderful glam-rock anthem 'Zitti E Buoni'. Eurovision transcends language, in many senses. A majority of entrants sing in languages that aren't their own (or at least not the majority language of their country), and singing in a European lingua franca in no way guarantees a good song or a winning entry. The 2016 winning song for Ukraine was half English, half Tatar. Salvador Sobral's 2017 win for Portugal was a captivating jazz waltz in Portuguese. Despite not having a word of Ukrainian, the Ukrainian techno folk entry 'Shum' has been clattering around in my brain since the first semi-final over a week ago, topping my Spotify 'Recently Played' list!
However in another instance, language and multilingualism is very much at the core of Eurovision. Just as much as we expect signal delays from the various European capitals when announcing their votes, and neighbours to vote for neighbours, we expect to witness a flurry of language and on-the-spot interpretation from glamourous hosts at Eurovision. Which is why the 44 seconds in which Britain's Amanda Holden delivered douze points to France was so bizarre.
"Bonsoir! Goedenavond! That is 'Good Evening!' in French and Dutch! Although I've got absolutely no idea which is which!" Holden announced to hosts Chantel and Jan, who both smiled along to her joke. However the response to Holden's joke has been significant – her name was trending on Twitter in the UK the following day, with many people finding her joke crass or embarrassing. I am certain Holden's joke was merely an attempt at self-deprecating humour. And a joke landing like a lead balloon at Eurovision is another thing we can expect from the yearly spectacle. But to me, Holden's joke indicates a cultural gap that even Eurovision struggles to bridge. That is the gap between the monolingual culture and the multilingual culture, where the former sees multilingualism as strange, funny and cumbersome, and the latter sees it as a fact of life. Most of the national presenters around Europe who called into Rotterdam to deliver their jury votes displayed some level of multilingualism. For the most part, there was a greeting in their home language, and then the points were delivered in English, bearing in mind that only Ireland, Malta and Australia have English as official languages. Most presenters were using a language which is not their own to communicate.
Holden's joke shows the monolingual attitude that other languages are twee and funny and indistinguishable. This joke may well have landed with an all and only English speaking audience. Unfortunately for Holden, that couldn't have been further from reality. In the face of a majority who are using a multitude of languages, the joke isn't terribly funny – it is simply a bit odd, and an indication of how odd monolingualism really is by comparison.
A second issue with Holden's joke is the underlying assumption that English the working language anyway, and so there's no real need to distinguish between French and Dutch. Certainly, it is true that English is the dominant language of Eurovision, and the de facto lingua franca of Europe in many instances. But it is possibly that notion of linguistic hegemony, however accurate, for laughs at one of the most outwardly multilingual events in Europe that truly felt pitchy. And this attitude is not uncommon in monolingual societies, particularly when that language is a dominant language globally.
I wish to point out that this is in no way intended as a criticism of Holden or her linguistic prowess. There are a million reasons why people have the languages they do, and in many circumstances, particularly in a monolingual society, multilingualism can be a privilege. What is sad, however, is that the UK is home to a multitude of languages, including an array of indigenous languages. How wonderful it would have been to hear a greeting in Welsh, Scots Gàelic, Scots, or Manx, or see a greeting in BSL. The domination of monolingual English, however, forgets about this rich, linguistic heritage that Britain holds. And what is left is a quip about Britain's lack of multilingualism, and how it doesn't really matter, because English reigns supreme. And unfortunately for Amanda Holden, at an event where hitting the right tone really is everything, her joke was completely out of key.