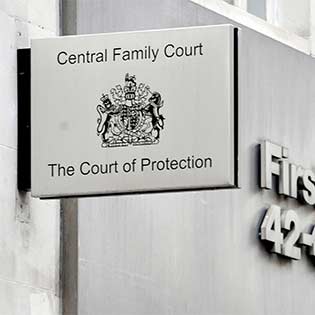 Capabilities, capacity and consent: Sexual intimacy in the Court of Protection
Jaime Lindsey, University of Essex
0000-0002-6271-483X
Rosie Harding, University of Birmingham
0000-0002-3063-3525
In the past, disabled people were routinely and actively prevented from engaging in romantic or sexual relationships, including through involuntary sterilisations. Since the Mental Capacity Act 2005 came into force, the Court of Protection has considered many cases about whether or not mentally disabled people have the capacity to consent to or engage in sexual relationships.
The test for capacity to consent to sex is that the person understands and can use and weigh the information relevant to consenting to or engaging in sexual activity. Depending on the individual circumstances of the person, this information can include:
the sexual nature and character of the activity (including the mechanics of the sexual act);
that there are health risks involved, particularly the acquisition of sexually transmitted and
sexually transmissible infections;
that sex between a man and a woman may result in the woman becoming pregnant;
that sex is a choice and therefore that P can say yes or no to sexual relations;
that the other person must have capacity to engage in sexual relations and must consent.
In the earlier cases on this issue, capacity to consent to sex was described as having a low threshold, to avoid preventing disabled people from enjoying consensual and desired intimate relationships. Issues around consent (d and e in the list above) have been added to the test more recently, and are the subject of some legal debate. In JB (2020) the Court of Appeal reformulated the legal test away from capacity to consent and towards capacity to engage in sexual intimacy. Of particular concern in this shift is its relationship with the operation of the criminal law around sexual offences. This complex legal issue will be considered by the Supreme Court in July 2021, when the JB appeal is heard.
Our work explores the test for capacity to consent to and engage in sexual relationships in light of recent case law, and alongside observational research in the Court of Protection. Using the capabilities approach to justice, we argue that instead of focusing on the medical and functional aspects of sexual relationships, capacity tests should prioritise understanding consent as central to intimacy.
Our research shows that allegations of abuse arise in many of the Court of Protection cases where capacity to consent to sex is an issue. We argue that because of this prevalence of concerns around sexual abuse, the relevant capacity test needs to include understandings of consent, rather than focusing only on the functional and medical elements of sexual intimacy.
Some commentators are critical of adding issues of consent to the test for capacity to engage in sexual intimacy. This is because adding understandings of consent to the test may increase the threshold for sexual capacity, making it more likely that disabled people's sexual lives will be subject to increased levels of control. Whilst we share many of these concerns, we argue that instead of using a lack of understanding of consent as a reason for preventing intellectually disabled people from engaging in sexual relationships, we need to support them to develop the relevant understanding. We show that the capabilities approach to justice, considered alongside the UN Convention on the Rights of Persons with Disabilities, offers a strong conceptual rationale for increased levels of support to enable people with impaired mental capacity to understand all of the information relevant to consenting to and engaging in sexual intimacy.