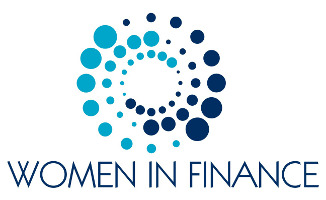 This year has been challenging as we adapt to new realities. Diversity and inclusion are our main focus this year and we actively encouraged all students to attend, regardless of their gender or degree programme, to take advantage of this opportunity to learn new skills and meet other students.
We have made tremendous progress in the span of a year. With numerous remote collaborations in place, we were able to work with different teams from FactSet, Wesleyan, Deloitte, Bright Network, Bank of America, Bank of England, PwC, Nestle and Mars.
Our virtual events are centred on financial and investing topics. We have hosted a number of virtual events aimed at increasing the knowledge of our members, ranging from alumni presenting collaborative live talks on Instagram and Zoom to top professional speakers from the industry hosting masterclasses. We have had the pleasure of hosting Mr Gwyn Day, one of the top career consulting experts equipped with the knowledge to help students land their dream internships, to inspire and kickstart our students' career journey. This event was well received and had the highest attendance rate this year, with one attendee asking when the next masterclass would be held and another remarking on how informative she found it. We then had the wonderful opportunity to invite Mr Lucas Howarth and Mr James Hubbard from Wesleyan to present their insights on investment and company analysis as well as share pro-tips for those interested in working as investment analysts.
We held several alumni networking engagement sessions to help students gain a better understanding of companies and industries while also learning about how the pandemic continues to affect various industries. We had a great time hearing about their work experiences, companies, industries, and potential career opportunities from our alumni who work at PwC, Bank of England, Bank of America, Nestle, and Mars.
As part of our commitment to diversity and inclusion, we have created a series of events called 'Women Who Challenge: Making Your Passion Your Job' in collaboration with the Birmingham Business School. This celebrates those who are changing the rules on who can participate and succeed in business, as well as to explore issues and concerns that students may have on their path to a successful career. Furthermore, we have joined other societies in celebrating International Women's Day, highlighting gender bias and inequality while celebrating women's achievements; this includes taking part in a university-wide #ChooseToChallenge social media campaign.
Finally, these events would not be possible without the tireless efforts of the 2020-21 committee members.
Thank you to everyone who has supported us. These events are opened to all, whether you are a member or not! We are excited for another busy academic year full of events and socials - we hope to see many of you there.
To find out more, follow us on Facebook, Instagram and LinkedIn. For more job opportunities, join our WhatsApp group and sign up for our newsletter! If you would like to become a member, please sign-up via our society page on the Guild of Students website!
Pei Jie Lim
Marketing and Public Relations Manager
To find out more about Women in Finance visit their society website.
There are 41 student groups in the College of Engineering and Physical Sciences. To learn more about their projects and activities head to the EPS Societies homepage.