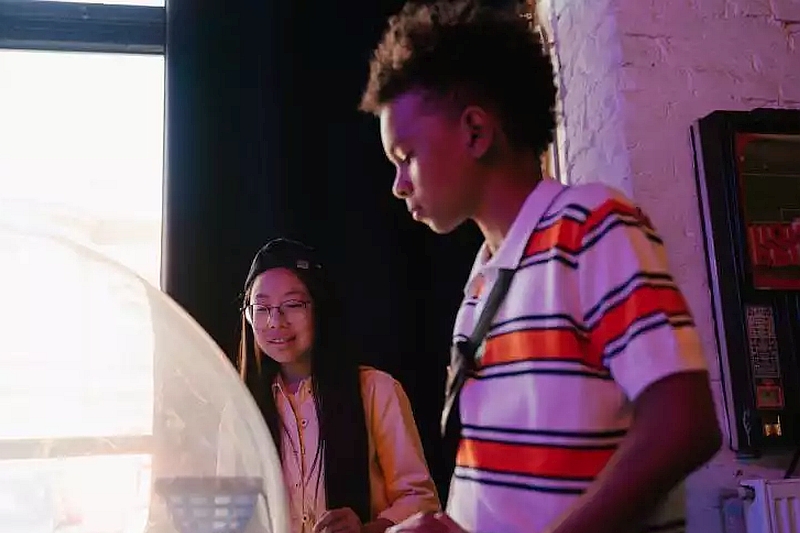 Dr Jason Schaub, Professor Paul Montgomery, and Dr Willem Stander are working on a research project that looks to improve the lives of LGBTQ+ young people in care. The study is currently seeking participants for interviews.
The LGBTQ+ Young People in Residential Care project is the first of two studies that seeks to improve outcomes for young people in care and the social workers who look after them, in partnership with the What Works Centre for Children's Social Care.
"During my practice as a social worker, I was fortunate to work with some amazing young people. Some of them had very difficult family circumstance brought about as a result of homo/transphobia, which led me to this area of work," explains Dr Schaub. "My previous work has shown that social work has a long way to go to improve how it supports and works with LGBTQ+ people."
Dr Schaub hopes that the study will offer councils a better understanding of the particular challenges faced by LGBTQ+ youth. "These organisations are generally willing to be supportive—which is great—but have little understanding of the difficulties for this group. LGBTQ+ young people are more likely to have a greater number of placements, are more likely to come into local authority care, and are often estranged from family and community because of homo/transphobic experiences after coming out to family and friends," he states. "This means that the initial reflex of social work, which is to draw on family support, can be problematic for LGBTQ+ young people; as a result, professionals and organisations need to find more creative social care solutions to help them."
It is hoped that the study will impact policy and practice.
"This work will increase our knowledge about LGBTQ+ young people's experiences, and the types of support they would like," says Dr Schaub. "The study's young advisors have been fantastic at helping us to contextualise our findings and ensure that our recommendations are relevant."
If you're a young LGBTQ+ person in residential care, you could take part in an interview for the study. Find out more here. Participants will receive an Amazon voucher in exchange for an hour of their time.