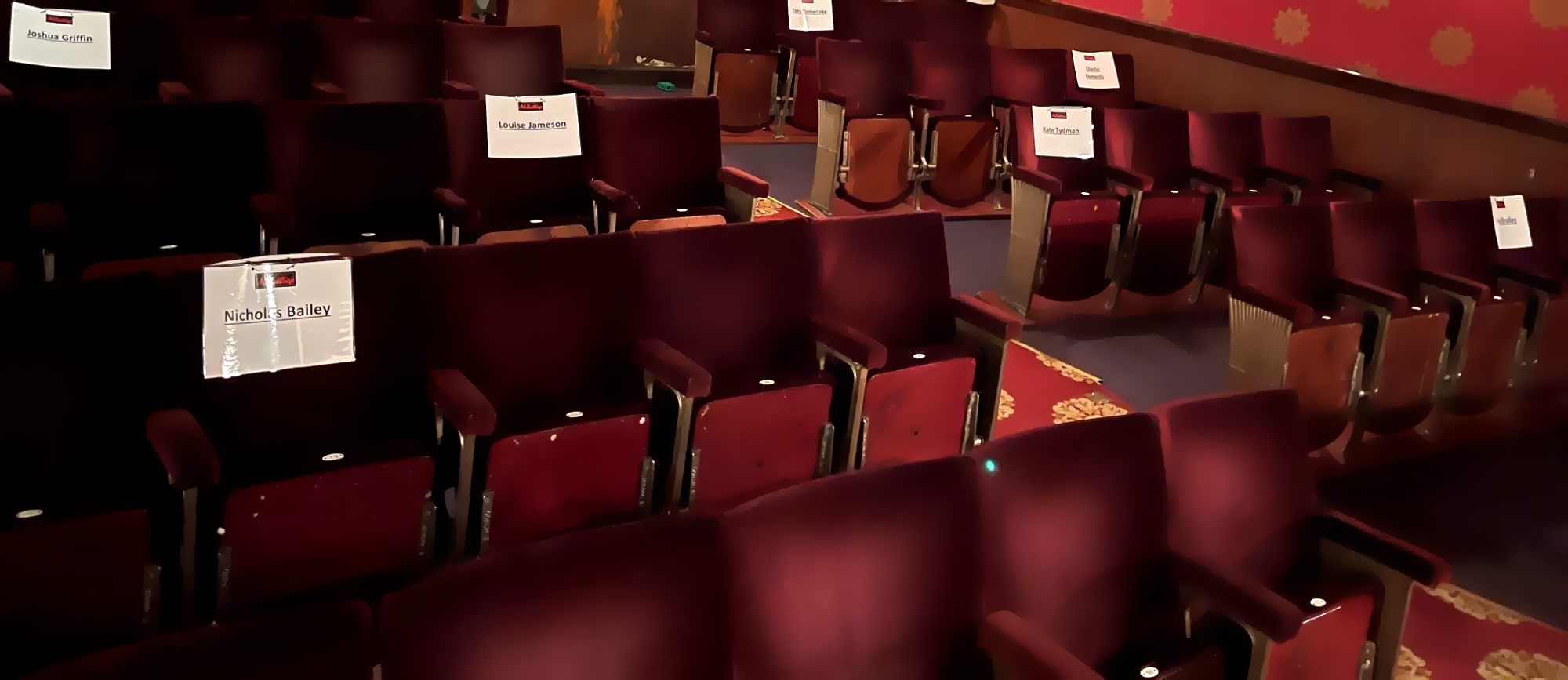 By Nicholas Bailey, actor and Research Fellow at Lloyds Banking Group Centre for Responsible Business.
When my agent called to check I was available for a short run of the world's longest-running play in March 2021, I knew I had to do it for two reasons: it would be the first time in The Mousetrap's 69-year history that it would be performed by a diverse company of actors; and we'd have the honour of re-opening the West End after COVID-19.
At the time, the lights had gone out on world theatre. There were no productions large or small, amateur or professional. No sound of applause, nothing, save a few online productions, digital archived shows and rehearsed readings.
I remember watching the Digital, Culture, Media and Sport Committee debate in September 2020 at which Lord Lloyd Webber stated that theatre was at the 'point of no return'. An industry that contributed £2.6 billion to the UK economy and supported an army of freelance and situated workers in all manner of critical, creative and functional roles was on its knees.
It was into this atmosphere of privation, stress and uncertainty that Adam Spiegel Productions was about to re-open Agatha Christie's much-loved play. A whodunnit about the inhabitants of a country guesthouse who find themselves snowed into a classic murder mystery, The Mousetrap has played over 28,000 performances since 1952. Yet in all that time, it has never featured a non-white performer.
This, the producers contended, needed to change for good. I wondered what Agatha Christie would have made of my casting in this play had I appeared in the original cast alongside Richard Attenborough. Would it have mattered to her or to her audience? Would the script change? Would I have wanted to play 'Giles' in that production?
Derek Griffiths, a childhood hero of mine, officially became the first non-white performer to appear in The Mousetrap in the West End when he went on stage the week before me. We were in alternating casts of eight performers, isolated from each other and forbidden to meet. We once shared a brief 'hello' on the stairs as I left the rehearsal room and it was cleaned in preparation for the next cast.
A range of unprecedented measures had been put in place by the producers to ensure the health and safety of everyone at St Martin's Theatre. The producers hoped that by demonstrating responsible practice, they could keep all of us and our audiences safe. Safety rules included: three lateral flow tests a week for cast and crew, temperature readings at the stage door, designated seats during some rehearsals and in the off-stage wings, masks to be worn everywhere except dressing rooms, deep cleans between weekly cast rotations, and virtual speed-line readings after each week off.
All this new territory was overseen by a designated 'COVID Tsar' whose job it was to educate and direct us through the latest government guidance and company policy regarding COVID safety. Surreal as it was, that building was surely one of the safest in London for the 26 summer performances our cast enjoyed. I recall that during the first cast read-through over Zoom, the producer and director told us it was safety first and that the responsibility of taking care of us whilst demonstrating a responsible practice couldn't be overstated. They were true to their word.
Although a steep learning curve, there was in fact a liberation to the discipline of following the rules. We knew what was at stake. We knew that as Euro 2020 fans drank and piggy-backed outside, we were with our audience and working with and for people who were trying to just keep one another healthy and employed.
The actress paying 'Mollie' to my 'Giles', Kate Tydman, found it strange that we were a newly-wed married couple who couldn't kiss, hug or hold hands throughout the duration of the play. As time went on we graduated from the occasional hand-on-shoulder moment and sitting on opposite sides of the sofa to actual hand-holding and the occasional hug – all this despite multiple references to the tactile nature of their relationship in the script. But the audience didn't read any subtext to their relationship from this, as far as I know!
Although I'd had my second jab by June, the policy was still to err on the side of caution. I remember three autograph-hunters waiting for each of our cast to exit the theatre and being reminded by Pat, the stage door supervisor, that we weren't to break social distancing and sign autographs – especially with someone else's pen. We had to disappoint them. I hoped they hadn't travelled far.
London might have been a sea of masks, but inside the theatre and on that stage we were free to communicate and connect with audiences starved of interaction and shared experience. That was priceless. I'm so grateful and have memories I'll treasure of working with amazing and talented people. But I think I speak for all of us when I say: I never want to experience it again.