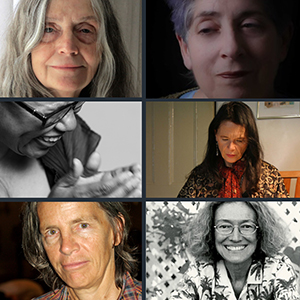 On Saturday 9 October, the Centre for the Study of North America co-hosted the Network for New York School Studies' inaugural poetry reading.
This featured globally-renowned New York poets Anne Waldman, Maureen Owen, Alice Notley, Elinor Nauen, Patricia Spears Jones, and Eileen Myles.
The event was attended by over ninety people, and explore themes of poetic friendship, sonic relationships, performance and listening, enjoyment as understanding, forgotten collaborations, poetry as activism, and more.