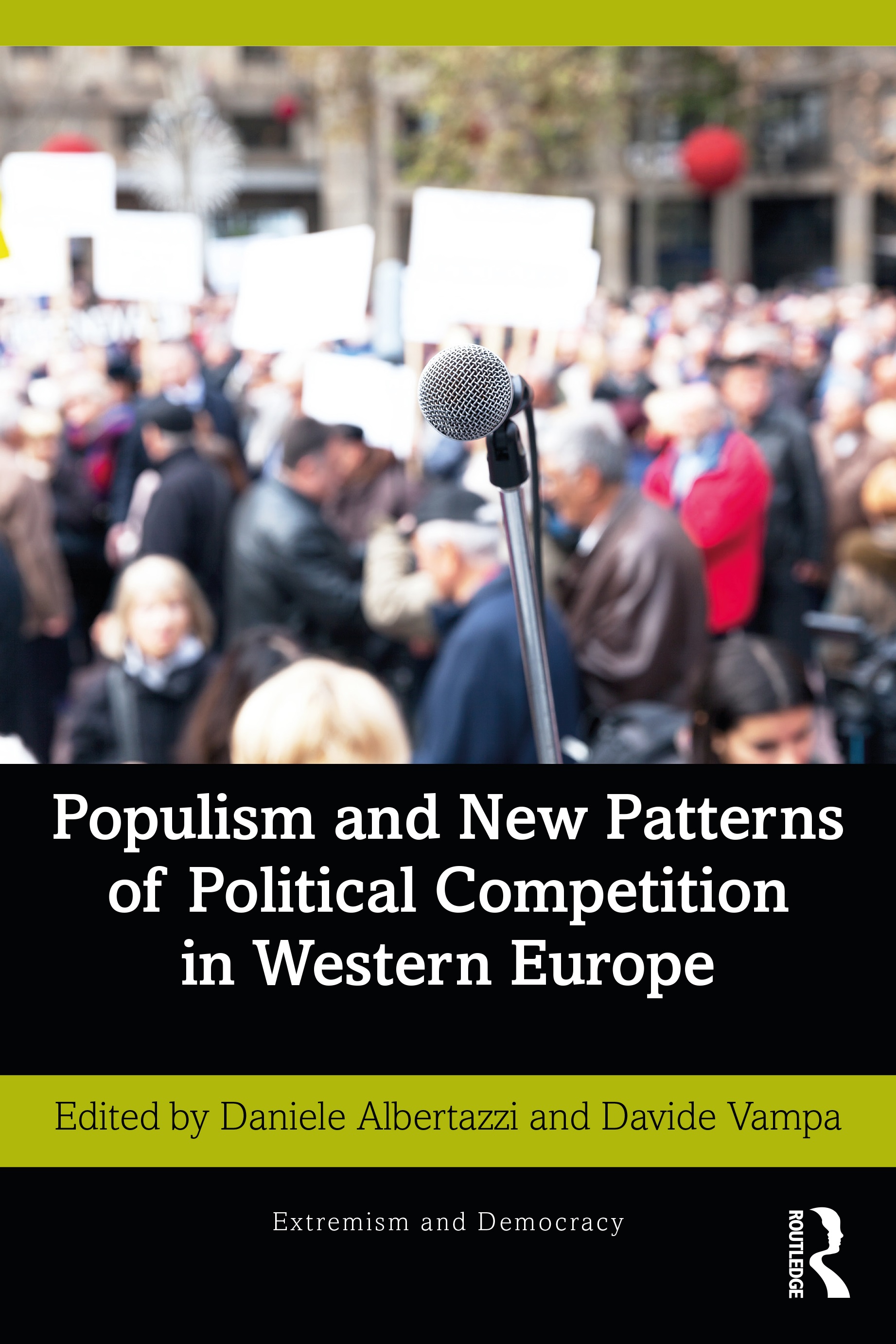 Dr Daniele Albertazzi of POLSIS has published a new book, Populism and New Patterns of Political Competition in Western Europe (Routledge, 2021), co-edited with Davide Vampa.
This book analyses how party competition has adjusted to the success of populism in Western Europe, whether this is non-populists dealing with their populist competitors, or populists interacting with each other.
The authors apply an original typology of party strategic responses to political competitors, which allows them to map interactions between populist and non-populist parties in different countries.
For more information, visit the publishers page.
This is part of a larger ESRC-funded project: 'Populism in Action'. To find out more, visit the project's website and Twitter feed.