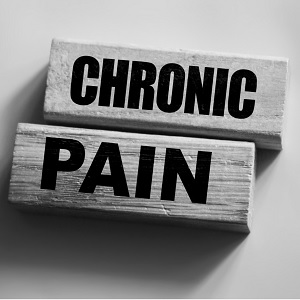 The University of Birmingham, UK, and the University of Maryland, Baltimore have created a new spinout, Empower Therapeutics, to commercialise a simple, reliable electroencephalography (EEG)-based biomarker for pain sensitivity.
The biomarker was validated in a third research study published last year, which demonstrated that measurement of the brain's peak alpha frequency, taken when a person is in a pain-free state, is a reliable and reproducible indicator of the level of pain sensitivity, and this determines the intensity of pain felt when the person is 'challenged' with new painful stimuli.
The intensity of pain felt after injury or surgery is a significant predictor of whether a person will develop chronic pain, and knowledge of which patients have the greatest pain sensitivity will enable targeted therapeutic interventions to decrease the chance of short-term (acute) pain becoming long-lasting, chronic pain.
The Universities of Maryland and Birmingham filed a joint patent application covering the methods and use of this brain wave biomarker. Empower Therapeutics has acquired the worldwide, exclusive rights, to this jointly filed patent and will leverage this and their own technology to develop a wearable device for pain management.
The company plans to further develop the technology as a digital therapeutic for at home use in chronic pain settings. Here the measurement of brain waves corresponding to pain sensitivity will be used to direct non-invasive exercises/interventions for modifying brain waves.
Empower Therapeutics is headed up by CEO Steven Rothenberg, M.D., and co-founder Andrew Furman, who worked on the original biomarker research with Dr David Seminowicz at the University of Maryland Baltimore's Pain Imaging Lab, and Dr Ali Mazaheri from the University of Birmingham's Centre for Human Brain Health. David Seminowicz and Ali Mazaheri will act as advisors to the company, while continuing their research on the technology.
Consultant Thoracic Surgeon Mr Babu Naidu and Professor Fang Gao, Professor of Anaesthesia, Critical Care and Pain, Consultant Anaesthetist, who are based at the University of Birmingham's Institute of Inflammation and Ageing, are currently collaborating on a project with Dr Mazaheri to apply this biomarker to screen lung surgery patients and detect those most vulnerable to developing pain.
Mr Naidu commented: "While the main priority of lung surgery in cancer patients is to increase life expectancy and enhance the quality of life, the occurrence of chronic post- surgery pain is believed to be among medical interventions with the highest incidence of chronic pain." Professor Gao commented: "Professor Gao said "The identification of high-risk for pain individual can enable the early implementation of pre-emptive pain relief strategies e.g. regional or peripheral nerve blockade combined with other multi-modal approaches for long term benefits."
The company has recruited an experienced commercial team and is now approaching potential investors. Steven Rothenberg commented: "We have had a very encouraging response from the medical community, and will welcome approaches from investors who are interested in our unique technology to improve the lives of those suffering from chronic pain."
ENDS
For further media information contact Ruth Ashton, University of Birmingham Enterprise, email r.c.ashton@bham.ac.uk.
For further commercial information contact Steven Rothenberg, Empower Therapeutics, e-mail info@empowertherapeutics.com.
About Empower Therapeutics
Empower Therapeutics Inc. is a US-based University of Maryland and University of Birmingham spin out company commercializing a simple, reliable EEG-based biomarker for pain sensitivity. Services are only available for research purposes. Products are not currently available for commercial use and not indented to diagnose or treat any specific medical condition.
About the University of Birmingham
The University of Birmingham is ranked amongst the world's top 100 institutions. Its work brings people from across the world to Birmingham, including researchers, teachers and more than 6,500 international students from over 150 countries.
University of Birmingham Enterprise helps researchers turn their ideas into new services, products and enterprises that meet real-world needs. We also support innovators and entrepreneurs with mentoring, advice, and training and manage the University's Academic Consultancy Service. Our portfolio of technologies available for licensing can be viewed at www.in-part.com.
About the University of Maryland, Baltimore and UM Ventures
The University of Maryland, Baltimore (UMB) is a fast-growing biomedical research center with nationally ranked professional schools of dentistry, law, medicine, nursing, pharmacy, social work, and an interdisciplinary graduate school. UM Ventures commercializes UMB's breakthrough therapies, diagnostics and devices, fuels the creation of innovative start-up companies, and attracts industry leaders and entrepreneurs to the University's thriving downtown campus. A wide portfolio of technologies is available for licensing at www.umventures.org.