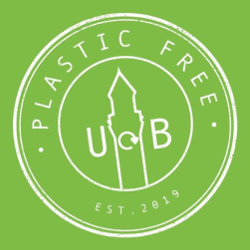 This year I think it's safe to say we've all come across more single-use plastic than ever before. Many of us swapped our morning coffees for single-use testing kits and masks as we returned to campus and work this term. That's why we were so pleased to restart our litter picks in line with the easing of restrictions and return to what we love doing the most.
Plastic-Free UoB had an amazing turnout at our first litter pick of 2021. Regulars, as well as first-timers, joined together to clear up sites around Aston Webb Boulevard in Selly Oak. Our amazing team of students got stuck-in collecting rubbish, climbing through bushes and even scaling the sides of Ariel Aqueduct to collect over 20 bags of discarded litter and waste.
This term we also partnered with Hindu Climate Action to join in with their National Litter Pick in celebration of World Environment Day. We are always keen to work in partnership with societies and organisations across Birmingham to move towards a plastic-free University of Birmingham. If you have any ideas on how we could work together, or if there are any initiatives you think we should know about, feel free to reach out to us at plasticfreeuob@gmail.com and we'd love to see what we can do.
In addition to our litter picks, we have also kept our community connected through our social media, sharing current news stories, information and top tips to reduce our plastic consumption. If you're interested to hear more on what's going on, you can follow us at PlasticFreeUOB on Instagram and Facebook.
As we come to the end of this academic year, it's time to thank our amazing committee for the work they've carried out throughout 2020 and 2021. We could have never imagined the barriers we would face this year and we are so grateful to our committee for persevering through these turbulent times to continuing to promote a more sustainable future. As a young society, we are also so pleased to see Plastic-Free UoB continue to grow. Applications to join next year's committee are now coming to a close, so listen out closely for the announcement of the next batch of sustainable super-stars that will be leading the Plastic-Free UoB team from September 2021.
We can't wait to see you all again after summer and show you what we have to offer in the new academic year.
- Plastic-Free UoB
To find out more about Plastic-Free UoB visit their society website.
There are 41 student groups in the College of Engineering and Physical Sciences. To learn more about their projects and activities head to the EPS Societies homepage.