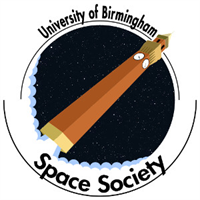 This year has seen the launch of our new rover project and the continuation of the rocket project going into its second year.
Going into our second year with the UKSEDS (UK Students for the Exploration and Development of Space) National Rocketry competition, we have designed a solid fuelled rocket which will hopefully be capable of reaching 1 km in altitude and carry a payload to collect local data. We have designed an airframe with a 3D printed nose cone and fins to house our custom electronics to provide telemetry. We hope to launch the rocket in July 2021.
In our first year participating UKSEDS Olympus Rover Trials we have made a good start in the design and construction of a rover tasked with a habitat construction mission to Mars. This project has brought together a variety of engineering and computer science disciplines to manufacture a robust chassis to cover complex terrain. This includes design considerations and programming the electronics to give the robot autonomous capabilities. The chassis is made from tough acrylic with 3D printed fixtures; housed inside is a Jetson Nano, a LIDAR and a camera which will all be used to control the servo powered arm, either autonomously or remotely. Our rover will be judged on its abilities in July and August 2021.
To join SpaceSoc, sign up through our form.
To find out more take a look at our website, or follow us on Facebook, Twitter and Instagram with @uobspacesoc
If you would like to know more about SpaceSoc visit their society website.
There are 41 student groups in the College of Engineering and Physical Sciences. To learn more about their projects and activities head to the EPS Societies homepage.