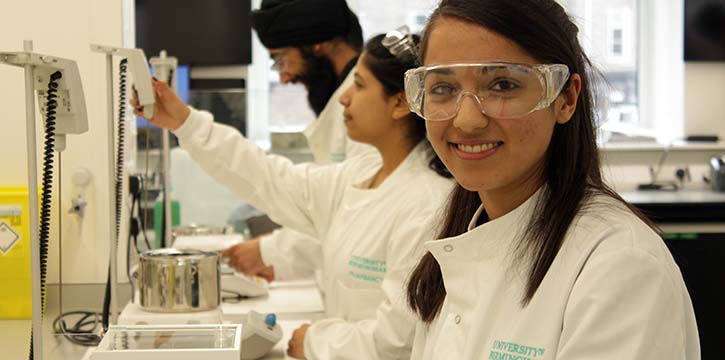 The University of Birmingham's School of Pharmacy came second out of 29 national pharmacy schools who participated in the national pre-registration pharmacist recruitment exam in 2020/21.
The exam is mandatory for all NHS pre-registration pharmacist recruitment settings, many primary care general practices and private owned community pharmacists. The exam, in which all students must sit before undertaking their pre-registration training year, consists of Situational Judgement Tests (SJTs) and numeracy related questions. The University of Birmingham's School of Pharmacy finished second in both components with the highest rank being 8th out of 2,212 students who undertook the exam.
Multiple Mini Interviews (MMIs), which usually form part of the exam, did not take place due to COVID-19 restrictions.
Dr Vibhu Paudyal, Pre-registration Pharmacist Recruitment Lead for the School of Pharmacy, said: "This is an excellent performance that is reflective of the resilience and hard work of all our students, particularly as these exams took place during the pandemic. Our performance this year has been even better and we look forward to continue on the momentum by supporting the students in all ways we can."
Dr Anthony Cox, Head of Education and MPharm Programme Director, added: "This is a result that the students and staff can both be proud of, particularly as it happened over the past 12 months. It shows the quality of the education and experience we are providing for our students. Alongside our recent successful accreditation with the General Pharmaceutical Council, the MPharm at the University of Birmingham is an excellent choice for applicants."
Professor John Marriott, Head of School of Pharmacy, said: "This is a fantastic result and reflects the excellent quality and hard work of our students together with the innovative partnership working between staff and students in supporting performance at a rigorous series of external assessments."