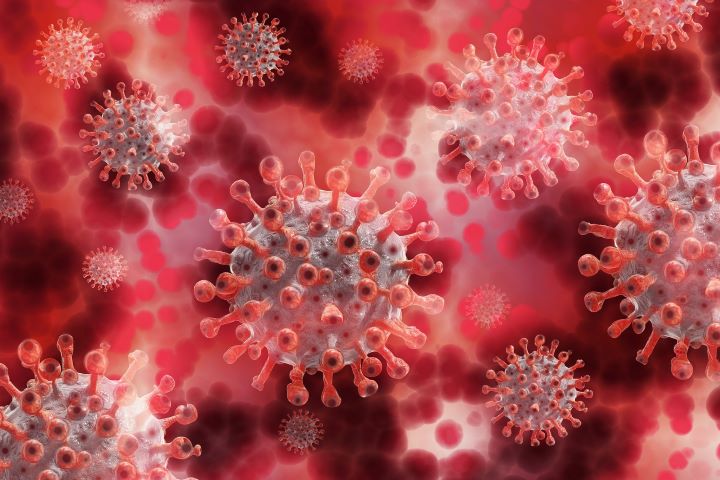 Over-80s show similar antibody responses following single vaccination with either Pfizer or AstraZeneca vaccine – but cellular responses are enhanced after AstraZeneca vaccine
People aged over 80 receiving a single dose of either the Pfizer or AstraZeneca COVID vaccine show equivalent antibody responses five weeks post vaccination. However, stronger cellular (T cell) responses were seen in people who had received the Oxford/AstraZeneca vaccine.
The study, led by University of Birmingham researchers and supported by the UK Coronavirus Immunology Consortium, is available via Preprints with The Lancet. It is the first to directly compare antibody and cellular immune responses between different COVID vaccines in any age group.
The UK and some other countries have adopted a programme in which the interval between the first and second doses of COVID-19 vaccine is extended to increase population coverage for the first dose. Both the Pfizer and AstraZeneca vaccines show good clinical effectiveness after a single dose but it is important to understand the differential immune responses generated by different vaccination platforms. This is particularly true for older people as their immune systems function less effectively than younger people and they are the highest risk group for COVID-19 infection.
Researchers collected blood samples from 165 people who were 80–99-years of age and living independently. 76 people received one dose of the Pfizer vaccine and 89 received one dose of the AstraZeneca vaccine. Samples were collected 5–6 weeks after the first vaccine dose. A range of assays were used to compare the immune response generated by the vaccine, including Spike-specific antibody and T cell responses.
Spike-specific antibodies were present in the majority of people in both groups; 93% after the Pfizer vaccine and 87% after the AstraZeneca vaccine. Similar levels of antibody response were found after both vaccines. Cellular (T cell) responses were observed in fewer people from both groups, and detectable in only 12% of the Pfizer/BioNTech vaccine group. T cell responses were seen in 31% of the AstraZeneca vaccine group and the strength of this cellular response was also three times higher following the AstraZeneca vaccine when compared with the Pfizer vaccine.
Eight participants showed evidence of previous natural SARS-CoV-2 infection and, when compared against donors without prior infection, their antibody and T cell responses after the vaccine were significantly higher (691-fold increase and 4-fold increase respectively).
These results indicate that antibody responses develop in most people over 80 years of age at five weeks after a single dose of either the Pfizer or AstraZeneca COVID vaccine. This reassuring level of antibody immunity from a single dose of either vaccine is likely to underpin the encouraging clinical protection seen with these vaccines. The relatively lower rates of T cell response observed may reflect the reduced immune function that is generally observed in older people. It remains to be seen if the different levels of T cell response recorded after each vaccine will have any impact on clinical effectiveness.
Dr Helen Parry, National Institute for Health Research (NIHR) Academic Clinical Lecturer at the University of Birmingham, and first author on the study, said:
"We know that both the Pfizer and AstraZeneca COVID vaccines show good real-world effectiveness but we also need to understand the underlying immune responses that they generate.
"This is particularly so in relation to the extended dose scheduling of up to 12 weeks between vaccinations and its impact in older people.
"In our study we were able to detect antibody responses in most people aged 80 or above, five weeks after a single dose of either the Pfizer or AstraZeneca COVID-19 vaccine.
"These antibody responses are very encouraging as they back up the strong real-world data we are seeing in the UK.
"We also found a greater proportion of those vaccinated with the AstraZeneca vaccine had a detectable cellular immune response compared with those who received the Pfizer vaccine.
"We now need to carry out further research to understand what this difference in T cell responses means and how we might work to optimise future vaccination strategies."
Professor Paul Moss, Principal Investigator of the UK Coronavirus Immunology Consortium, Professor of Haematology at the University of Birmingham, and corresponding author of the study, said: "It is important to understand how the immune response generated by COVID-19 vaccines varies with age, the delay between doses, and the type of vaccine administered.
"As far as we know, this study is the first of its kind to compare both antibody and T cell responses following a single dose of either the Pfizer or AstraZeneca vaccine in any age group. The findings are reassuring because many countries, including the UK, have chosen to delay administering second doses.
"Studies like this are more easily achieved when researchers come together and collaborate, as the scientists involved in UK Coronavirus Immunology Consortium continue to do successfully.
"A team science approach like this is our best bet to solve the outstanding questions we have about COVID-19 and our immune system."
This work was partially supported by the UK Coronavirus Immunology Consortium (UK-CIC), funded by UK Research and Innovation and NIHR. Our grateful thanks go to all the patients who volunteered to take part in this study.
Ends
To arrange interviews with Prof Moss or Dr Parry please contact:
Tony Moran, International Communications Manager, University of Birmingham, Tel: +44 (0)782 783 2312 / +44 (0) 7789 921 165 (out-of-hours).
Gabriela De Sousa, UK-CIC Communications Officer, Tel: 07787 491 960.
Parry et al. 2021. Single vaccination with BNT162b2 or ChAdOx1 in older people induces equivalent antibody generation but enhanced cellular responses after ChAdOx1. Preprints with The Lancet.
The UK Coronavirus Immunology Consortium brings together 20 UK immunology centres of excellence to research how the immune system interacts with SARS-CoV-2 to help us improve patient care and develop better diagnostics, treatments and vaccines against COVID-19. It is jointly funded by UK Research and Innovation (UKRI) and National Institute for Health Research (NIHR) and supported by the British Society for Immunology.
The University of Birmingham is ranked amongst the world's top 100 institutions, and its work brings people from across the world to Birmingham, including researchers and teachers and more than 6,500 international students from nearly 150 countries.
The National Institute for Health Research (NIHR) is the nation's largest funder of health and care research. The NIHR:
Funds, supports and delivers high quality research that benefits the NHS, public health and social care
Engages and involves patients, carers and the public in order to improve the reach, quality and impact of research
Attracts, trains and supports the best researchers to tackle the complex health and care challenges of the future
Invests in world-class infrastructure and a skilled delivery workforce to translate discoveries into improved treatments and services
Partners with other public funders, charities and industry to maximise the value of research to patients and the economy
The NIHR was established in 2006 to improve the health and wealth of the nation through research, and is funded by the Department of Health and Social Care. In addition to its national role, the NIHR supports applied health research for the direct and primary benefit of people in low- and middle-income countries, using UK aid from the UK government.