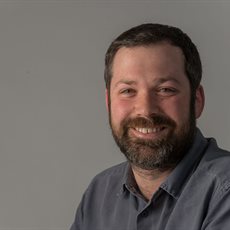 The Universities of Birmingham, Leicester and Nottingham have joined forces to launch a partnership that will train the next generation of leading researchers the skills required to transform our understanding and treatment of disease.
Funded by the Medical Research Council (MRC), the Advanced Inter-disciplinary Models Doctoral Training Partnership (AIM DTP) will train post-graduate students in areas that span cutting-edge research disciplines and connect them with clinical and industrial partners to help translate their research.
Through industry-led training, the students will utilise interdisciplinary methods to develop and interpret novel models to better understand conditions such as metabolic and infectious diseases, cancer, chronic inflammation, respiratory disease, and psychological disorders.
Three other leading UK research organisations - The Mary Lyon Centre, Rosalind Franklin Institute, and the Research Complex at Harwell - will also act as Associate Partners.
AIM DTP's co-lead Professor Daniel Tennant, of the University of Birmingham's Institute of Metabolism and Systems Research, said: "The timely and effective translation of fundamental research to benefit all patients - regardless of their age, gender, ethnicity or co-morbidities - remains a core goal of medical research.
"This drive depends on the successful discovery and application of new knowledge, and also the development of a new generation of diverse and highly trained researchers with a broad skills toolkit and the ability to work with samples and data derived from multiple disciplines.
"Through multi-institutional supervision and facilities, students in the AIM DTP will develop inter-disciplinary skills and apply cutting edge techniques to probe and model molecular structures and interactions; combine tissue and cell culture with advanced imaging; work with patients and whole organisms; and use advanced data analysis approaches to better understand disease.
"We will promote a positive, supportive and responsible research culture that will nurture students' enthusiasm and fire their ambition for a variety of career paths in academia, industry, NHS, policy and elsewhere."
Dr Karen Robinson, Postgraduate Senior Tutor at the University of Nottingham's School of Medicine, and AIM DTP co-lead, said: "Our three universities will bring together interdisciplinary research excellence across the medical, biological, mathematical, and physical sciences to address some of the most important clinical issues affecting people in the Midlands. Our Associate Partners will provide exceptional training opportunities, allowing the AIM DTP to foster the next generation of leading researchers, and make important discoveries to benefit patients."
Professor Louise Wain, of the University of Leicester, and AIM DTP co-lead, said: "Universities and industry, from large pharmaceutical companies to small medical technology firms, now work more closely together than ever before to deliver world-leading science from the UK. The AIM DTP will forge new opportunities for students to gain valuable experience of working collaboratively with and within the industrial sector to deliver transformative medical research."
Professor Fiona Watt, Executive Chair at MRC, said: "We are thrilled to announce our funding for the next generation of MRC PhD researchers. Outstanding research is only possible when we invest in people to conduct that research. Our new awards are student-centred, setting out to increase the diversity of individuals pursuing research careers and providing opportunities for students to widen their horizons during and post-PhD."
AIM DTP will build on the already successful MRC IMPACT DTP and the partnership will bring together technological approaches at the cutting edge of biological, physical and data science research, supported by outstanding research facilities and evidenced by impactful and transformative research output.