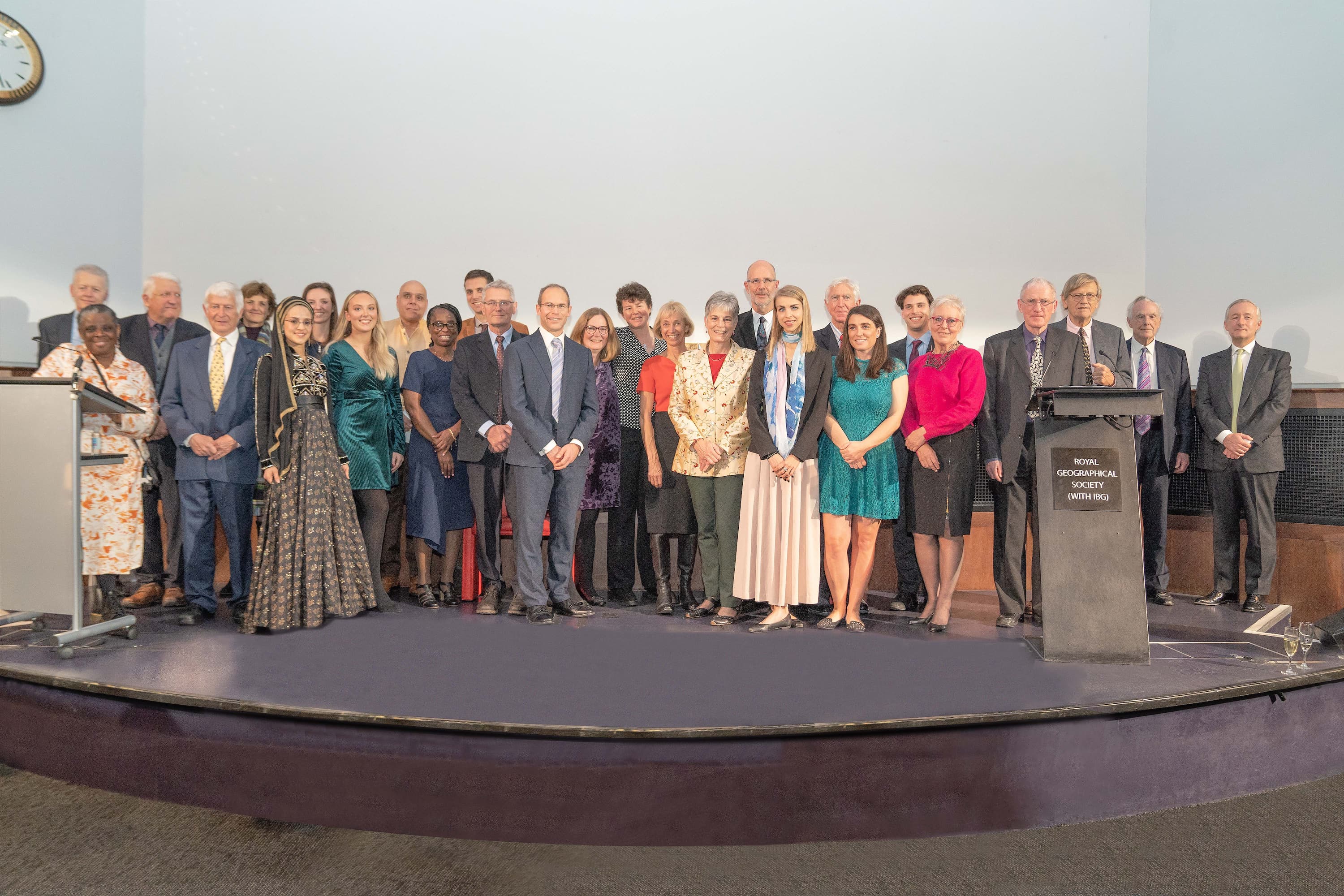 The University of Birmingham was well represented at the Royal Geographical Society (with IBG) Medals and Awards ceremony in London on 1 December 2021. Dr Pat Noxolo and Professor Peter Kraftl both won the Murchison Award, for 2021 and 2020 respectively. The Murchison Award is the most senior of the Society's Awards for research, and is awarded to academics whose publications are judged to have contributed most to geographical science in preceding recent years. That University of Birmingham Human Geographers have won this award for two years running is further recognition of the excellence of the work taking place in the school
The full citations for Pat's and Peter's work, which were read at the ceremony, are below. Further details about the Medals and Awards ceremony can be found here.
For 2021, we recognise Dr Patricia Noxolo with the Murchison Award for her remarkable body of work that has galvanised thinking about the challenges of both postcolonial geography and 'decolonising' the discipline. Her writings, and her practices, are fundamentally reshaping the landscape of UK human geography, with implications we are already starting to discern and ones that, without doubt, will continue to resonate for years to come. Pat has become one of the leading voices in geography on race; postcolonial and critical approaches to development; creativity and affective politics; as well as efforts to decolonise the discipline. She is a role model and most effective champion for Black geographers and geographies through her Editorial leadership roles and in her publications on the topic. Pat is breaking new ground in theorising, researching and practising geographies.
Professor Peter Kraftl is the 2020 recipient for research that has significantly contributed to social and cultural geographies. Peter's research and publications have fundamentally shaped, and significantly advanced, research on the geographies of childhood and youth and the geographies of education. He has authored ground-breaking studies on the geographies of alternative education, on school design, pupil participation, critical policy analysis, environmental learning and nature-connectedness. He is a founding member, and later Chair, of Geographies of Children, Youth and Family Research Group; Editor of the journal Children's Geographies as it expanded in size and reputation; and he started the successful Routledge Spaces of Childhood and Youth book series. His work is cited as instrumental in a 'spatial turn' in childhood studies and education studies.