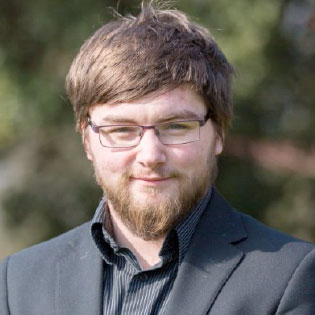 PhD student in the Department of Theology and Religion, Joseph Scales has won the Routledge Philip R. Davies Early Career Publication Award 2021 for his exceptional research paper Bathing Jewish, Bathing Greek: Developing an Approach to De-Categorising Hellenism and Judaism.
The award recognises original, high-quality research articles on the study of the Levant in the areas of archaeology, history, anthropology, geography, art and languages. As part of his prize, Joseph's paper will be put forward for for publication in the Palestine Exploration Quarterly.
Joseph is co-supervised in his doctoral research by Professor Charlotte Hempel and Dr Karen Wenell from the Department of Theology and Religion, and Dr Gareth Sears from the Department of Classics, Ancient History and Archaeology. His research focuses on the interaction between Jewish religious identity during the Second Temple period and the space around these ancient people, and is supported by the Midlands4Cities Doctoral Training Partnership.
To find out more about our postgraduate research opportunities in Theology and Religion, please visit our course pages. To keep up to date with future events and opportunities, please head over to our Department pages.