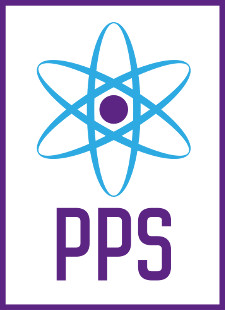 Semester 1 has been an astounding success for us. Like many student societies, businesses and the wider community, the latter half of 2021 has been an opportunity to return to the halcyon days of pre-pandemic life. Our approach to this was simple; offer the widest range of events possible to our members, whilst using the lessons of lockdown to build upon our traditional events.
I'm incredibly grateful for the hard work of the committee, support from staff and enthusiasm from members, new and old, for making this semester great. The numbers speak for themselves: a record 169 new members and 10 events in 11 weeks. There's no doubt that we have bounced back from a Covid-disrupted year. Without further ado here is, in detail, what we've been up to as a society this term.
Our year began in Welcome Week, where we worked closely with the School of Physics and Astronomy to organize a Family Scheme for incoming first years. This was a great opportunity to introduce them to the Society and to help them feel at home at the university, it also offered older years a chance to reconnect with their colleagues after a year of online lectures. We are hugely grateful to the older students who volunteered to be parents in the scheme- it would not have been possible without them!
Welcoming members both old and new remained an integral part of our early semester events. Our first standalone event, a Pizza and Board Game Night, saw incredible attendance- more than 100 people and one very confused pizza delivery driver! In week 2, the Higgs Booze-On was held, returning in its 7th iteration. In true PPS spirit, students from first years to postgraduates enjoyed an eventful night on this fabled bar crawl.
With new members now welcomed and integrated into the Society, it was time to elect some new committee members! Our EGM was held bimodally, with votes cast in person in the Poynting Small Lecture Theatre and via Zoom. Congratulations and a special welcome to our new committee members: Year 1 Reps Alice Bowden and Will Rose, Year 2 Rep Previn Chady and Year 3 Rep Carys Baker.
The PPS Committee for 2021/22
A novel and popular event during lockdown were the scavenger hunts planned by Sports Rep Marcus Madurai, which offered a welcome change from the tedium of Zoom quizzes. With the prospects of in-person events now a reality, a series of challenges were made and christened 'Marcus' Extravaganza'! Teams of students adventured around the Poynting Building and Physics West completing a variety of tasks, ranging from spaghetti and marshmallow tower building to Birmingham-themed GeoGuessr rounds.
PPS members applying their physics knowledge to build a Marshmallow Tower
Undergraduates, postgraduates and staff were all brought together and had another opportunity to show their competitive sides again the following week, with PPS' Autumn Quiz! This event saw an incredible participation from our PhD students, making up the majority of the 120-strong attendance. Our aim as a Society is to bring together all members of the School's community, and this was a perfect example of that!
A PPS favourite, Science on Tap, returned to the Indie Lounge after a year of Zoom events. This edition saw talks from Dr Warrick Ball on Asteroseismology, and Professor Amaury Triaud on Exoplanets. Science on Tap was, and continues to be, a great opportunity for networking between students and researchers and we're very glad to have it back in its optimal format.
In collaboration with Professor Nigel Watson, the School's Career Tutor, a Careers Event was held. During this event we were able to hear from a vast range of employers about their experiences in their industries. Companies and institutions represented at the event included
Spaceport Cornwall, Airbus, STFC, the Intellectual Property Office, University Hospitals Birmingham, and the University's own School of Education and School of Physics and Astronomy.
Another event making a welcome return was the PPS Open Mic Night in collaboration with oSTEM. With performances from Dr Dimitri Gangardt and the up-and-coming band Mutual Frogs, this event was a highlight of the semester 1 calendar! We raised more than £150 for Gendered Intelligence, a charity which works to raise awareness of gender diversity.
To round up a very busy semester, our members got into the holiday spirit with a series of festive events. In week 10, we had a Christmas Film Night with a traditional viewing of PPS cult classic Angles and Demons. Finally, our Christmas Dinner was held in Week 11 and a great time was had by all!
This year, we were invited to speak at FUSE, the Forum of University Societies Event by the Institute of Physics (IOP) following on from our hosting of the Conference for Astronomy and Physics Students (CAPS) in June 2021. Both our President and Vice President were invited to attend. It was a great platform to feedback our successes to other physics societies around the country, and also hear advice from them and make connections. Many new ideas were forged together and hopefully can be implemented in the new year!
- Nat Mendelsohn, Vice-President
This semester has once again been a resoundingly sporty one for PPS members. PPS classics of netball and 11-a-side football continue to be as popular as ever, with the addition of many new players to our netball team and PPS football finishing top of the league (again!). After a considerable absence, PPS social squash has returned with a bang, resulting in attendance tripling compared to previous years!
NEW FOR THE 2021 SEASON: badminton and 6-a-side football! Yes you heard it right, we've expanded our social sports offering to include highly popular badminton sessions that have seen a consistent attendance of about 30 members, who are really keen to get stuck in and play, no matter their skill level. A new 6-a-side football team has also been added to our empire of sport offerings, with the aim of making football under the PPS name more accessible to those of lower skill levels. As you can see, we seem to offer more sport opportunities for our members than actual sport societies… and all we can say is keen your eyes peeled for another PPS first-ever next term!
PPS Netball takes on the elements!
We'd like to quickly take a moment to thank all of our sporting team captains who volunteer to put in the effort to keep such a well-oiled sporting machine going.
- Marcus Madurai, Sports Rep
As a society, we're really proud of how we've bounced back after the strange 18 months that have passed. Semester 2 is set to be a great one, with the return of our Annual Spring Ball and a range of exciting events – both new and old – being planned. If you'd like to be more involved in our society, we have two open positions: a First Year Rep and a Postgraduate Rep, who will be appointed at an EGM early in the semester. Be sure to follow us on our Instagram, @uobpps, for more regular updates and to see what events we have in store.
Morgan James
PPS President 2021-22
To find out more about the Poynting Physics Society, visit their society website.
There are 41 student groups associated with the College of Engineering and Physical Sciences. To learn more about their projects and activities head to the EPS Societies hompage.