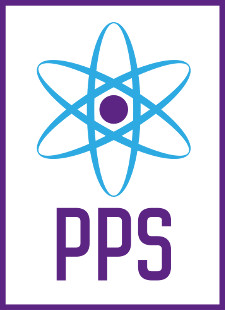 Dear First Years,
Welcome to the University of Birmingham!
I'm Morgan James, and I'm lucky enough to be the President of the Poynting Physical Society this year. PPS is the oldest student society at the University and provides social events for Physics and Nuclear Engineering students. With life returning to some sort of normality, we hope to offer a wide variety of events this year so that you can meet new people from across the School of Physics and Astronomy.
PPS is here to help you settle into uni life at Birmingham: we run a Family Scheme which pairs you up with a physics 'parent' who will look after you and your physics siblings in the first year. As part of our extensive calendar, we run Family-based events in both semesters so that you can get to know your fellow students and find a familiar face in the society. All you need to do is sign up at https://forms.gle/8X8gEHddar752Vpy8 - by completing the form we can introduce you to your parents before you even move to Birmingham!
Traditionally, our first social event of the year is the much-loved Higgs Booze-on: a pub-crawl through the best student bars and pubs in Selly Oak, followed by a big night out on Broad Street. The Booze-on is usually attended by over 200 students from all years, so serves as a perfect opportunity for meeting new people outside of lectures.
The biggest and most anticipated event of the year is the PPS Spring Ball - we've got two years of the Ball to catch up on, so this really will be a special occasion! Keep an eye out for tickets which will go on sale during semester 2.
Not a big drinker? PPS' social calendar also includes plenty of sober socials, including quizzes, open mic nights, and a film night in second semester. There really is something for everyone!
If your interest has peaked and you'd like to get involved with the society, you have the opportunity to join the committee as a 1st Year Rep! Being on the committee is incredibly rewarding you gain new skills by organising our events, meet students from older years and gain an expert insight into life as a Physics student.
Be sure to follow our socials (PPS Facebook group, @PoyntingPhysics on Twitter and @uobpps on Instagram) to stay up to date with the latest PPS news and to get a feel for the society. I'm really looking forward to meeting you in Welcome Week and I hope that you enjoy your time at Birmingham as much as I have!
Best wishes,
Morgan James
President, Poynting Physical Society
To find out more about the Poynting Physics Society, visit their society website.
There are 41 student groups associated with the College of Engineering and Physical Sciences. To learn more about their projects and activities head to the EPS Societies hompage.