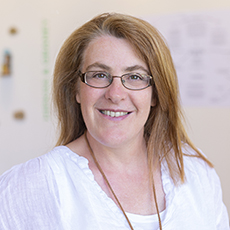 Jeanette Littlemore, Professor of Applied Linguistics in the Department of English Language and Linguistics has been conferred the award of Fellow of the Academy of Social Sciences. New Fellows are recognised for the excellence and impact of their work and their wider contributions to the social sciences for public benefit.
Professor Littlemore said: 'I'm thrilled to have been awarded a Fellowship of the Academy. I am very much looking forward to sharing ideas with other members of the Academy and to working with them to promote social science research to a wide audience.'
The Academy's Fellowship is made up of distinguished individuals from academic, public and private sectors, across the full breadth of the social sciences. Through leadership, scholarship, applied research, policymaking and practice, they have helped to deepen the understanding of, and address, some of the toughest challenges facing our society and the world.
Professor Littlemore's research focuses on metaphor and metonymy, and explores the facilitative and debilitative role played by metaphor and metonymy in language education and in cross-cultural communication. She is particularly interested in the relationship between creativity, metaphor, emotion and evaluation.