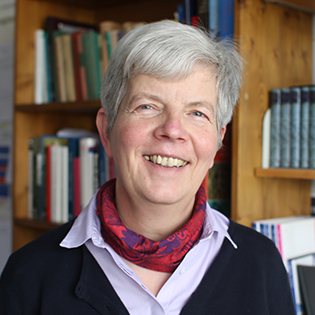 The IGES has been successful in securing further funding from the DAAD (German Academic Exchange Service) for Promoting German Studies in the United Kingdom and Ireland. Our project this time is "Teaching German in a Transcultural World". The PI is Dr Ruth Whittle (German Studies) in collaboration with other members of the IGES team (from CAL and COSS) as well as external project partners in both the UK and Germany.
'Transcultural' stands for approaches in cultural studies which see reflection of one's own standpoint not as the goal, but as the point of departure when encountering 'the other' (cf Welsch 1999). This project argues that we require genuinely, lasting transcultural approaches to teaching and learning German if we want to ensure that teaching methods and materials reflect the staggering diversification of those groups that study German around the world.
Through a project consisting of workshops and mobility schemes for German students wanting to become teachers, this project, which will be hosted by the University of Birmingham's Institute for German and European Studies (IGES), aims to facilitate training of self-reflection for all those who meet up in the classroom to learn and teach German. The objectives of the proposed project are (i) to gain insights into the cultural contexts that shape language teaching and learning, (ii) to train practitioners/teachers on the basis of these insights and (iii) to facilitate continuing British-German cooperation and conversations after Brexit.
Our events will have a dialogical focus where researchers, practitioners and students of modern languages, who aspire to become teachers, talk to each other rather than being talked to. Scholars will put their research on the role of memory culture, political stereotypes, historical narratives, etc. up for discussion, while practitioners will apply these insights by critically questioning their own teaching material, reflecting on their own experiences of teaching in a multi-cultural classroom and putting forward approaches that help shape a genuinely transcultural methodology of teaching German. These will be discussed at eye-level and captured to ensure accessibility to and mutual benefits among all participating groups.
The theme builds on preliminary research that the PI has carried out in the process of editing a Handbook of German Teaching, which we intend to publish with Routledge in 2024, and has, at its core, a transcultural approach to teaching worldwide. The project activities would allow us the unique chance to significantly deepen the depth and breadth of this compendium by writing at least 2 chapters that build on collaborative work between researchers, practitioners and students on the way to becoming teachers, and focus on self-reflection on discrete aspects of teaching German. This level of self-reflection will considerably enhance the scope of the handbook in terms of its practical applicability in concrete contexts of learning and teaching. The project will thus provide actionable recommendations for the application of scholarly research in teaching activities and vice versa.