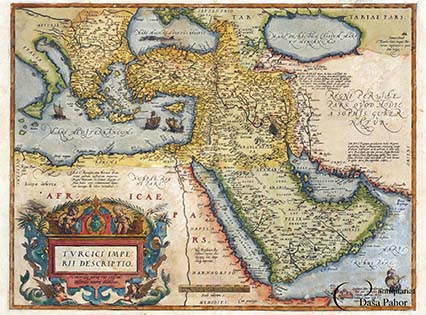 On Wednesday 20 October, BRIHC and CeSMA hosted a fascinating event titled 'Rethinking the Black Death: Can the Ottoman Plague Experience Offer Us Novel Insights?'
Historian Nükhet Varlık (History, Rutgers) joined us to discuss how studying the Ottoman experience of plague (from ca. 1340s to ca. 1940s – six-hundred years of uninterrupted outbreaks) invites new possibilities for rethinking the Black Death pandemic in its global context. In the paper, Professor Varlik used historical, epidemiological, and ecological approaches, to examine the transformations of Ottoman plagues in the context of larger environmental and ecological changes, especially those in the flora and fauna of the eastern Mediterranean region. The evolutionary geneticist and biological anthropologist Hendrik Polinar (Anthropology, McMaster) then provided a short response on the inter-disciplinary implications of such work.
The event was organised by the Birmingham Research Institute for History and Cultures (BRIHC), in collaboration with the Centre for the Study of the Middle Ages (CeSMA).
Recording details: Rethinking the Black Death recording.
Passcode: k&795A3R