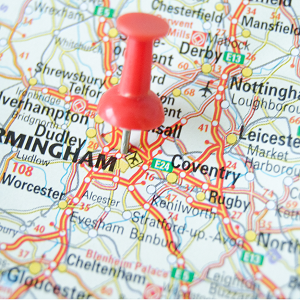 A report issued this week paints a bright future for Midlands-based businesses and showcases the opportunity for investment in what appears to be an undercapitalised region in the UK.
The report, commissioned by the Midlands Innovation Commercialisation of Research Accelerator (MICRA), and produced by Beauhurst, a platform that provides data on the UK's high-growth and innovative companies, is based on data from 3,453 high-growth Midlands-based companies.
The Midlands is already the fastest growing economy outside of London and the South East. It has a worldwide reputation in industrial sectors such as automotive and aerospace, is home to the largest number of medical and device technologies in any region of the UK, and is foundational for the UK's R&D in manufacturing and knowledge-based industries.
The report shows that last year saw a record £665m invested in Midlands-based companies, via 286 equity deals. Yet while the Midlands is home to 11% of the UK's high-growth companies, the region only secured 5% of the £13.5bn invested in UK companies.
While this strongly suggests the region may be undercapitalised, the report also highlights the strength of the 'innovation ecosystem' and the eight research-intensive universities that make up the Midlands Innovation partnership behind MICRA as foundations for the region's future prosperity.
Midlands Innovation universities (Aston, Birmingham, Cranfield, Keele, Leicester, Loughborough, Nottingham, Warwick) work with large companies on cutting edge research and commercialisation projects, and the report cites collaborations with Jaguar Land Rover, Rolls Royce and Tata Motors. In addition to these R&D collaborations, these universities also punch above their weight by generating more patents per unit of research income than any other major UK university grouping, and the region as a whole boasts a portfolio of 173 university spinout companies.
According to Henry Whorwood, Head of Research and Consultancy at Beauhurst, it is the research collaborations and spinouts that show what the future holds for the region. He commented: "If investment is a measure of success of a region's high-growth ecosystem, innovation and spinouts are a measure of its promise. Spinouts in particular represent a promising asset class for investors."
In the past five years, there have been successful returns produced for investors in Midlands Innovation spinout companies including from The Native Antigen Company, Allinea Software and Oncimmune plc.
The report was launched today at a roundtable meeting featuring speakers including Professor Trevor McMillan, Vice Chancellor at Keele University and Chair of the Midlands Innovation Board. He commented: "The future looks bright for the Midlands. The confidence expressed in this report is matched by the excellence of our research outputs, and the ranking of the Midlands Innovation universities in the recent Knowledge Exchange Framework, where all eight universities were rated above average for their contributions to local growth and regeneration."
Entitled Investment Opportunities in the Midlands, the report can be accessed at https://bit.ly/3vUVmXn
ENDS
For media enquiries contact Ruth Ashton, University of Birmingham Enterprise, email: r.c.ashton@bham.ac.uk
For enquiries about spinouts from Midlands Innovation universities contact Joanna Bates, Midlands Innovation Commercialisation of Research Accelerator, email: Joanna.Bates@warwick.ac.uk
Enquiries about the data in the report should be directed to Henry Whorwood, Beauhurst, email: henry.whorwood@beauhurst.com
About MICRA
Midlands Innovation Commercialisation of Research Accelerator (MICRA) is a collaboration between eight Midlands Innovation universities (Aston, Birmingham, Cranfield, Keele, Leicester, Loughborough, Nottingham and Warwick). MICRA is supported by Research England's Connecting Capability Fund, which supports universities in working together, and with businesses and other partners, to commercialise research and share good practice and staff.
About the University of Birmingham
The University of Birmingham is ranked amongst the world's top 100 institutions. Its work brings people from across the world to Birmingham, including researchers, teachers and more than 6,500 international students from over 150 countries.
University of Birmingham Enterprise Ltd, a wholly owned subsidiary of the University of Birmingham, helps students and researchers turn their ideas into new services, products and enterprises that meet real-world needs, supports innovators and entrepreneurs with mentoring, advice, and training and manages the University's Academic Consultancy Service.