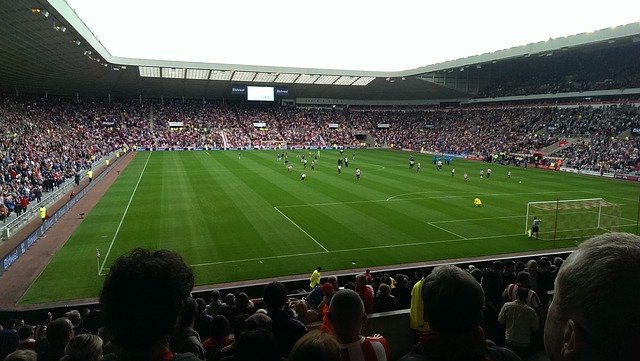 The recent turmoil of the European Super League is the latest in a long line of footballing conflicts. Since their inception, professional football clubs have struggled to identify the most appropriate way to finance, govern and account for themselves. The apparent simplicity of a game between two teams and one ball belies this difficulty. Even when teams are winning on the pitch, clubs appear to be in a state of eternal conflict.
This is because professional football clubs are important social, cultural and economic institutions that engender intense emotional attachments, as well as social and financial commitments that extend far beyond their legal responsibilities. If you're lucky enough not to be addicted to a particular club, invest a couple of hours watching Sunderland Till I Die on Netflix for a second-hand rollercoaster of joy and despair.
Conventional organisational theories struggle to make sense of football clubs. And formal regulations or legal sanctions seem ineffective at preventing problems as wide ranging as racism, financial fraud or exploitation of loyal supporters. Yet clubs also deliver massive, positive social benefits and are central to individual and community identity.
Unfortunately, many clubs appear trapped in a destructive cycle of 'perceived failure-new owners-new money-new hope-same old results'. This 'win-at-all-costs' mentality sits uneasily beside the values of fair play of most supporters. They need to believe that the leagues are meritocratic: that any team can rise to the top if they're good enough and not denied the opportunity to compete. Despite most fans knowing that failure is the most likely outcome for their team at the end of a season, the dream of success next season persists.
But what supporters fear most are existential threats to their club, which often spur them into heroic acts to save it. This was the case for my team, Hearts of Midlothian, in the Scottish Professional Football League, whose recent travails became the subject of my joint research into responsible business governance. Following years of chaotic mismanagement by a Lithuanian banker (who is currently on the run from an arrest warrant somewhere in Russia), Hearts slid into administration and were days away from total collapse. Fortunately, a group of supporters had seen this coming and set up a not-for-profit mutual foundation, making small, regular contributions towards a war-chest to cover the running and eventual purchase of the club. The Foundation struggled to convince the courts of the merits of their plan to get out of administration and entered into partnership with a local businesswoman to bridge the gap between extinction and fan ownership. She set up a corporation and personally settled the club's debts with a promise to transfer ownership to The Foundation, when they paid back this bridging finance.
Seven years later, Hearts are still playing, debt-free and set to become the UK's largest supporter-owned football club when transfer of ownership to the foundation is completed in July. In that time, they have built a new stand, increased (pre-COVID-19) matchday attendances and terminated their shirt sponsorship deal with controversial payday lender Wonga. They also became the first UK football team to have a charity on their shirt and be accredited as a Living Wage employer.
What our research at Hearts suggests is that while a simple regulatory solution is unlikely to emerge from the UK government's forthcoming fan-led review of football governance, some form of fan involvement is essential to the resilience of a football club. Concentrated ownership allows individuals to pursue their own commercial aims through a club's network of resources, which has led to some owners exploiting the trust and commitment of supporters. But football clubs are social institutions, as well as businesses. And while much of their social property and cooperation with fans might not be formally regulated, they shouldn't take them for granted when making important decisions. Just look at the past furores caused by owners unilaterally changing a club's badge, team colours, nickname or stadium location.
What is important is that different models of ownership and governance are fully discussed and form part of this government review. Even in the UK, there are many different approaches to football clubs, some of which have proven remarkably robust with new ideas worth sharing – like Hearts' supporter-pledger foundation model. Football needs to be more imaginative, engaging with these new ideas and reflecting on old ones. And researchers can offer many valuable insights from their work making other social, cultural and economic institutions more inclusive and resilient.
Fan ownership or fan inclusion isn't a panacea, but the evidence suggests that neither is it the lunatics taking over the asylum.