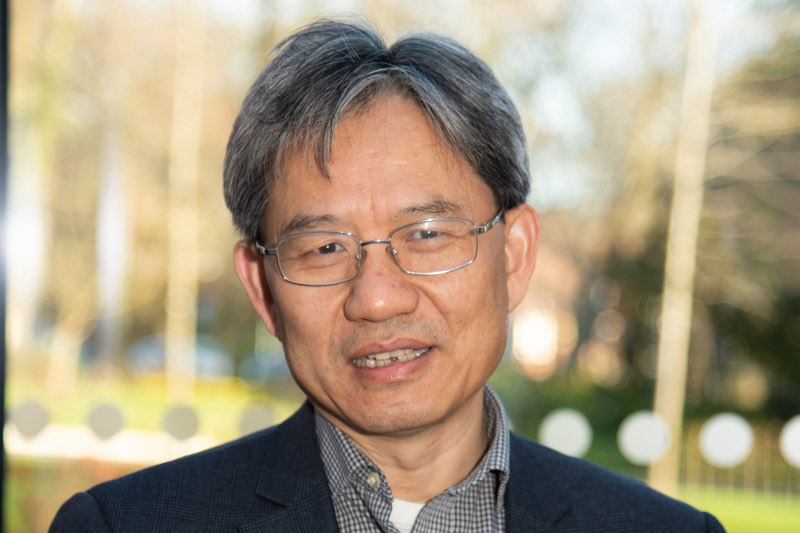 The Royal Society has highlighted twelve critical technologies and research areas that should be prioritised in national roadmaps for achieving 'net zero' greenhouse gas emissions.
One of these twelve briefings explore the low carbon heating and cooling research area (PDF 220KB) and is led by Professor Yulong Ding, Director of the Birmingham Centre for Energy Storage. Thermal energy, used for heating and cooling, is the world's largest form of energy end use and is also the largest source of carbon emissions when compared with power and transport. It is therefore regarded as the most important challenges to overcome to achieve net zero. Professor Ding's research has aimed at addressing this challenge by developing and demonstrating novel thermal energy conversion and storage technologies.
These Climate change: science and solutions briefings aim to rapidly accelerate research, investment and deployment in areas that will become increasingly important from now and for the next 30 years.
Ahead of the COP26 UN climate summit in Glasgow this year, the Royal Society, together with and other world leading scientific academies, has issued a statement calling on global leaders to accelerate action on climate change and urgently develop evidence-based technology roadmaps to net zero.
As the president of the G7 and host of COP26, the UK cannot afford to underdeliver against its own ambitious commitments.
That is why the Royal Society is calling on the UK Government to set up an independent expert body able to plan beyond short-term political cycles with the expertise to assess technologies and environmental solutions that can deliver the emissions reductions needed.
Such a technology assessment body would draw on independent expertise from scientists, engineers, economists, and industry and be able to assure that a net zero roadmap, and the funding decisions it supports, is ambitious, evidence-led, identifies where investment will provide the greatest carbon reduction for the money spent by the taxpayer and can adapt as technologies mature.
"The next decade is make or break," said Sir Adrian Smith, President of the Royal Society. "The Government has rightly set ambitious targets for cutting emissions by 78% by 2035 and reaching net zero by 2050. But without immediate action to support the next generation of low-carbon technologies and environmental solutions these lofty ambitions will be undeliverable.
"Underdelivering risks public faith, our international credibility and our best chance to avert the worst effects of the climate crisis.
"A science-led technology assessment body to support investment decisions and adoption would benefit policy makers, research funders, and industry alike. It could also help build political and public consensus about the route to net zero by being unbound from the political scrum.
"For all the UK's scientific prowess, we won't make a dent in this alone. We must send a strong signal to our international partners to commit to their own technology roadmaps for net zero and areas of cooperation that build climate resilience around the world for the benefit of all."
Technologies such as solar power, electric vehicles, or policies to improve household insulation or reduce reliance on coal, are widely deployed and capable of delivering much of the 50% – or greater – cut to carbon emissions required by 2030.
But to continue making rapid and sustainable reductions in emissions beyond 2030 the next generation of technologies and interventions must work alongside current advances and rapidly reach similar levels of development.
The 12 briefings published on 19 May set out the major research priorities and challenges for reaching 'net zero', identified by world-leading scientists from across the globe brought together by the Society.
Topics include:
Proposals for major international collaborations, such as the establishment of a "CERN for Climate Change", modelled on the European particle physics lab, with 'exascale' supercomputers dedicated to climate and weather research and modelling of global significance.
Priorities for scaling up technologies like "green" hydrogen and ammonia fuels, made using renewable energy, or carbon capture and storage, to reduce costs and improve efficiency.
New approaches to managing land and the food system globally, to enhance terrestrial carbon storage and use scientific innovation to cut waste, improve global sustainability and support human health.
A rallying call to build climate resilience into new infrastructure, to ensure our roads, rail, homes and cities can adapt to – and mitigate – extreme weather and climate change which threatens to displace millions of people from their homes in the coming decades.
A final briefing, produced alongside social scientists from the British Academy, looks at the economics and policy considerations of 'building back better' from the COVID-19 pandemic. It identifies opportunities to simultaneously cut carbon emissions, improve health and living standards and protect the natural world.
Professor Peter Bruce, Physical Secretary and Vice President of the Royal Society, and the Society's lead on the Climate change: science and solutions briefings, said: "No single innovation can do enough to limit the effects of climate change.
"It is cause for hope that we have many technologies and science solutions ripe for investment and deployment at the necessary scale and speed, over the next 30 years. These briefings represent 12 areas, identified by global scientific experts, where investment now can make the biggest difference.
"Science can offer solutions, but it is governments that have the influence and the resources to make a difference by backing these technologies we will need to get to net zero. COP26 must mark a shift from ambition to delivery, technology roadmaps which underpin areas for collaboration and investment on international scientific solutions will be integral to build a fairer and more resilient future for all."