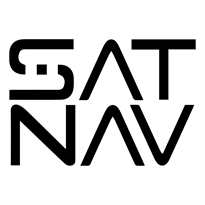 Where should we begin? The 2020-21 academic year has proved to be SATNAV's most productive yet and we're pleased to announce that we have published more articles this year than ever before – nearly 50 in total!
In our last end-of-term article, we had just released our first mini-issue in ten years, all about COVID-19, featuring a diverse range of interviews and collaborations from across the University of Birmingham. At the end of December, we followed this issue up with the publication of all of the articles from the end of the previous academic year that were delayed due to the sudden outbreak of the pandemic. These were our very first website-exclusive articles and it was great to see them finally published! SATNAV would like to say a massive thank you to all of our writers for their patience in seeing these articles published and to our editors for taking the extra time to ensure they were ready.
We immediately followed these articles with the online publication of our first full-length issue this year, Issue 21: Breakthroughs and Innovations. We are pleased to announce that we received so many submissions that we couldn't fit them all into a single issue! Our committee members very kindly agreed to have their articles published as website-exclusives. As always, we were amazed by the quality and diversity of the submissions, from the return of otters to Birmingham's waterways to the use of bioengineered materials in fashion. You can read the online version through our Issuu webpage.
The beginning of 2021 also saw SATNAV run our first ever careers events. Run in association with the University of Birmingham Careers Network and with the help of the amazing Phill Williams, we ran four events over a fortnight under the title 'Futures in SciComm' and had over 100 sign-ups! From the director of the Lapworth Museum to a freelance science presenter, we were lucky enough to talk to so many amazing people with fascinating careers in science communication during our two panel events. Emma McKinney from the University of Birmingham press office was kind enough to offer a workshop in science journalism and talk to our attendees about her experience in the industry. We finished the fortnight with an interview with Mićo Tatalović, Chair of the Association of British Science Writers and accomplished science journalist. SATNAV would like to thank everyone involved in organising this series of events, particularly Phill Williams, Daisy Cave, Katie Fegan, Anwesha Sahu and Aysh Yapa.
There wasn't much rest for SATNAV, as we immediately moved onto Issue 22: The Dark Side of Science. As always, we were astonished by the quality of the submissions – the online version is available via our Issuu webpage.
The situation this year has been unique and SATNAV has had more 'firsts' than ever before; first careers event, first mini-issue in ten years, first online-exclusive magazine, first website articles, first online interview. However, as amazing as this year has been, we were always holding out hope that the situation would allow us to do one thing that we have always done – print. Now, with the lifting of restrictions, SATNAV is proud to announce that we are printing all three of the issues we have published this year ­­and we're posting them out to everyone who contributed to them.
We just want to say a massive thank you to everyone who has been a part of SATNAV this year and good luck to the new committee for the 2021-22 academic year.
Mia Wroe
SATNAV Chair 2021-22
To find out more about SATNAV visit their society website.
There are 41 student groups in the College of Engineering and Physical Sciences. To learn more about their projects and activities head to the EPS Societies homepage.