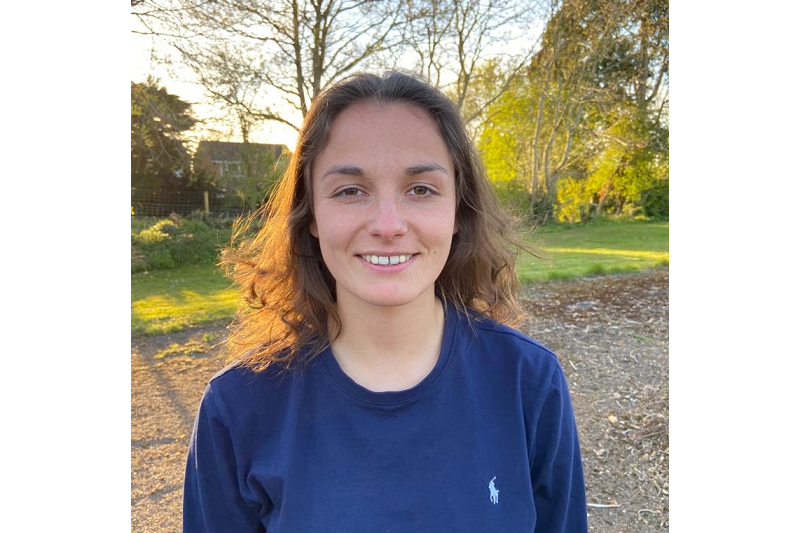 The School of Engineering is delighted to announce that one of its students has won the 2021 Raymont-Osman Design and Development Prize.
Gabrielle McNeelance, studying Mechanical Engineering (MEng), sailed through this competition with her innovative design of an osteoarthritis knee brace, coming out on top!
Commenting about her recent win, Gabrielle said, "The project is to re-think the process in which braces for knee osteoarthritic are designed using Fusion 360 – Generative design. Generative design allows us to input patient specific data collected in a clinical setting (i.e. knee angle or weight), to create a number of optimised solutions tailored to a patient's needs. The aim of this is to improve brace comfort and therefore encourage the wearing of the brace."
Raymont-Osman Product Design set up this prize to promote design and development engineering as a career, and the competition is open to both BEng and MEng University of Birmingham students at the start of their final year.
Tom Osman, Director of Raymont-Osman Product Design, graduated from the University of Birmingham in 2004, is the founder of the competition, which was co-organised with Dr Jason Stafford, Lecturer in Mechanical Engineering and the coordinator of the Final Year Project Module.
With Covid-19 restrictions in place, Tom featured in a video to launch the competition to students. The students were asked to summarise their proposal on what they will design and/or develop for their final year project, how they will do it and highlighting why it is important or interesting with the winner of the £500 first prize and other honourable mentions to be announced in March.
Raymont-Osman is an innovative product design and development consultancy established six years ago. They have grown rapidly over that time and have created a huge range of products for established brands such as Speedo and technology start-ups similar to Impression Technologies, a company that also has roots at the University of Birmingham. Raymont-Osman's team of expert engineers and designers work alongside local and global businesses in the development of new products and pride themselves on achieving excellence through passion, precision, creativity and commitment.
Commenting about the competition, Tom Osman said, "Having begun the Raymont-Osman Prize last year, we were not going to let a global pandemic get in our way of promoting design and development as a career amongst UoB Mechanical Engineering students!"
"Now, more than ever, we feel that it is vital that our future professionals feel part of the design community – especially given the many challenges of online learning. Working virtually has still allowed us to launch this year's award, review the fantastic entries and reward excellence. That said, we hope to be able to launch the 2021/22 prize in person!"
He continued, "The judges were particularly impressed with Gabrielle McNeelance's design of an osteoarthritis knee brace: this project showed creative and practical ingenuity with the aim of improving the quality of life for patients. It was clear, concise and professionally presented and we are certain that she has a bright future ahead of her."
The winner and honourable mentions were announced via a video message. Competition winner Gabrielle said, "It is a great competition, giving the opportunity to present my work. It is a great feeling to get positive feedback on a piece of work I have really enjoyed working hard on."
Congratulations to Gabrielle and a huge well done to all of our students on taking part in this great competition. We look forward to Raymont-Osman Design and Development Prize next year!