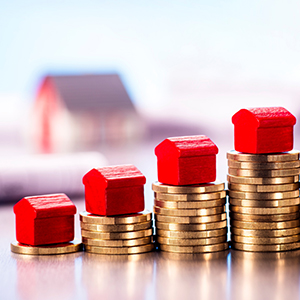 Social housing in England has often been treated as a tenure of last resort. However, the latest CHASM research released today demonstrates that social housing actually has a significant positive impact on the wellbeing of social tenants that is often undervalued in policy terms.
The research demonstrates that suitably managed and allocated social housing greatly helps to reduce levels of anxiety compared with private rental, particularly for those facing mental health challenges. Over the three years of this study half the number of social tenants included in the surveys say they are anxious, compared to a comparator group of private renters who were on the regional housing register.
The research also showed the strong association of social housing with other important positive effects of overall wellbeing, life satisfaction and experiences of the home including happiness, feeling safe in your home, having a sense of control over important aspects of your life and a sense of desired privacy in your home.
CHASM Research Project 'The Tenant's Journey – Social Housing and Subjective Wellbeing' has released its final report, with a series of associated infographics, the culmination of three years of insightful research by project researchers, Drs James Gregory and Lin Tian and Professors Susanne Espenlaub and Andy Lymer, in partnership with East Devon District Council (EDDC) and LiveWest.
The final report is based on three annual survey rounds of social tenants, shared-owners and private renters in East Devon. Over the period the project received nearly 4,000 completed surveys, with over 500 individuals completing the survey at least twice in the three years.
The key theme that consistently emerged throughout the research was just how much tenants with mental health issues valued the stability and security of a social home. As we come out of the worst impacts of Covid-19, a time at which the UK has suffered with rising mental health problems at an unrivalled level in recent history, this report argues investment in suitable social housing must be a key aspect of the country's recovery plans because of the positive wellbeing developing role it can play for so many who have been particularly badly affected by this pandemic.
The research strongly supports the recommendation that more social homes are urgently needed within the South West, and by extension, across the UK. However, the researchers warn that social landlords need to focus on not only quantity but also on the quality of people's current homes, including outdoor space, and neighbourhoods to maintain and continue to grow the positive association between social housing and wellbeing.