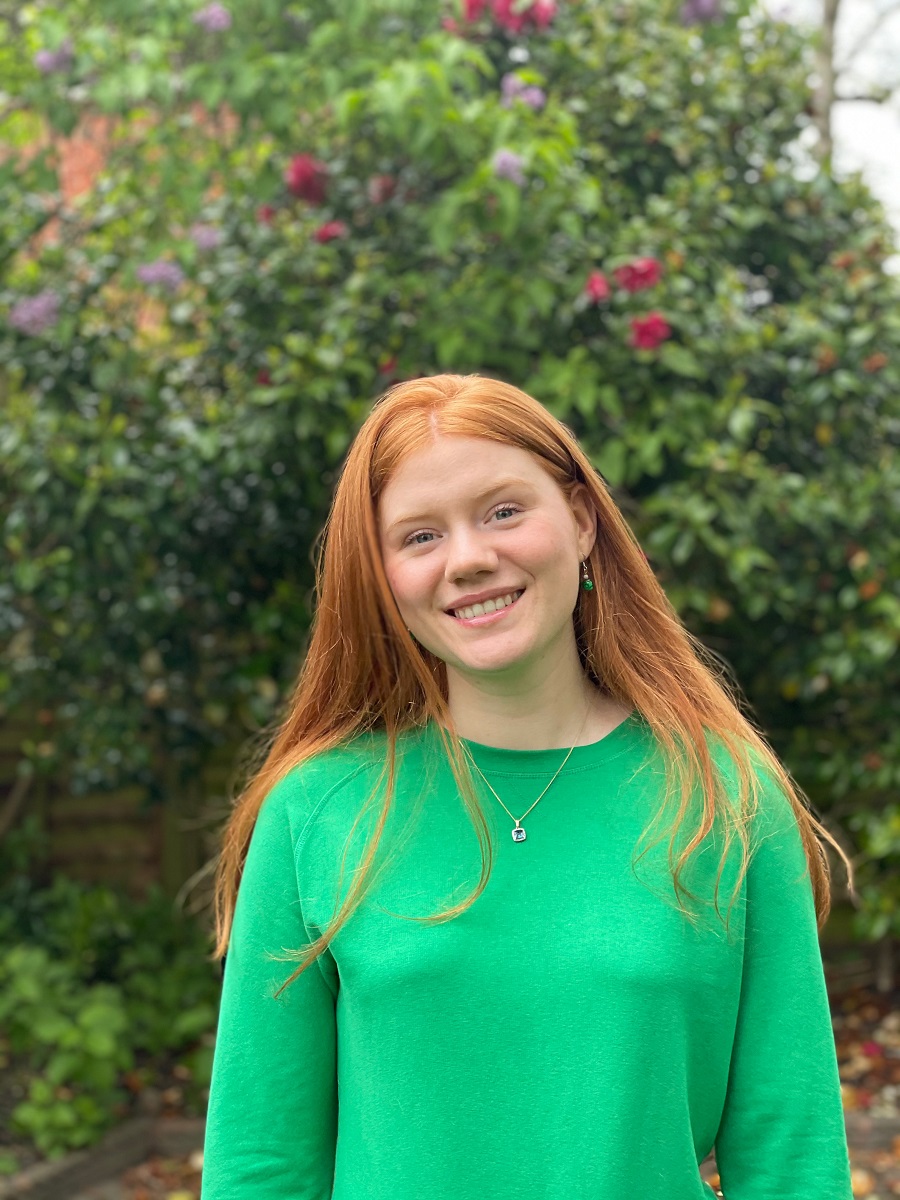 A University of Birmingham student has won an award in memory of Princess Diana for her work to help young aspiring students from low income backgrounds to apply for degrees in medicine.
Kirsty Morrison, a 22-year-old medical student, has been awarded The Diana Award for helping to ensure the University's Medical School accessible for all. After COVID-19 prohibited in-person events, Kirsty founded 'We Are Medics', an online platform that provides free open access support to 16 to 18-year-olds from low income backgrounds applying for healthcare degrees.
Through its website and eBooks, the organisation offers free dedicated support and guidance for young people navigating the medicine and dentistry application processes. The provision of support is designed to level the playing field for applicants to medicine and dentistry.
Established in memory of Diana, Princess of Wales, the award is given out by the charity of the same name and has the support of both her sons, The Duke of Cambridge and The Duke of Sussex.
Speaking about the award, Kirsty said: "It's really exciting to be recognised in this way and I hope it will help highlight the importance of outreach and widening access work done by students across UK higher education. I am a strong believer that the healthcare sector's workforce should be representative of the general population."
Kirsty founded 'We Are Medics' the same day that Prime Minister Boris Johnson made the announcement of school closures and exam cancellations due to COVID-19.
Along with a group of other University of Birmingham medical students who had already volunteered to help widen access to medicine, Kirsty used Instagram livestreams to replace cancelled outreach events at local schools.
The Instagram account was shared with partner schools in the West Midlands and the account grew exponentially, with now having over 11,000 followers.
Kirsty's widening participation work has had a tremendous impact on students, with the online content at 'We Are Medics' reaching approximately 29,000 people each week.
The six free eBooks were downloaded over 50,000 times in 2020 and it is estimated that one in three young people who sat the UCAT (a UK medicine admissions test) prepared using this as a resource.
Kirsty added: "Ultimately we want to address geographical cold spots, where some young people in rural communities in the UK cannot access widening participation schemes or support.
"All our content will always be free to use and access - we are committed to widening access to medicine and levelling the playing field for applications. All our activities are designed to be scalable enough to reach all those who need to access them. In 2020, more than 28,000 young people applied to medicine in the UK - so we have a lot of applicants to reach."
Tessy Ojo, CEO of The Diana Award, says: "We congratulate all our new Diana Award recipients from the UK and all over the globe who are change-makers for their generation. We know by receiving this honour they will inspire more young people to get involved in their communities and begin their own journey as active citizens. For over 20 years, The Diana Award has valued and invested in young people encouraging them to continue to make positive change in their communities and lives of others."
For interviews with Kirsty Morrison please contact Emma McKinney, Media Relations Manager (Health Sciences), University of Birmingham.
Use this contact for further enquiries or questions regarding We Are Medics and HLA:IDEAS.
For further enquiries or questions regarding The Diana Award, please contact Emma Pelling on +44 (0) 7958 558172.
The University of Birmingham is ranked amongst the world's top 100 institutions, and its work brings people from across the world to Birmingham, including researchers and teachers and more than 6,500 international students from nearly 150 countries.
Kirsty's outreach work was part of the HLA:IDEAS programme - an incubator for social enterprises and non-profit organisations in healthcare. The programme empowers healthcare professionals to take their ideas further, to achieve the most significant impact. The two-year programme offers scholars bespoke support to help develop their goals and company vision, as well as providing access to mentors who can support with strategy, leadership and organisation governance.
The Diana Award develops and inspires positive change in the lives of young people through three key programmes which include; a mentoring programme for young people at risk, a youth-led anti-bullying ambassadors campaign and a prestigious award which publicly recognises young people. Award recipients have been put forward by adults who know the young people in a professional capacity and recognised their efforts as a positive contribution to society. Through a rigorous nomination process, these nominators had to demonstrate the nominee's impact in five key areas: Vision, Social Impact, Inspiring Others, Youth Leadership, and Service Journey. There are 12 Diana Award Judging Panels representing each UK region or nation and a further three panels representing countries outside of the UK. Each panel consist of three judges; one young person, an education or youth work professional, and a business or government representative. The panels have an important main purpose: to determine which nominations from each UK region/nation/country will receive The Diana Award. Nominations are judged using the Criteria Guide and Scoring Guide which have been created to measure quality of youth social action.