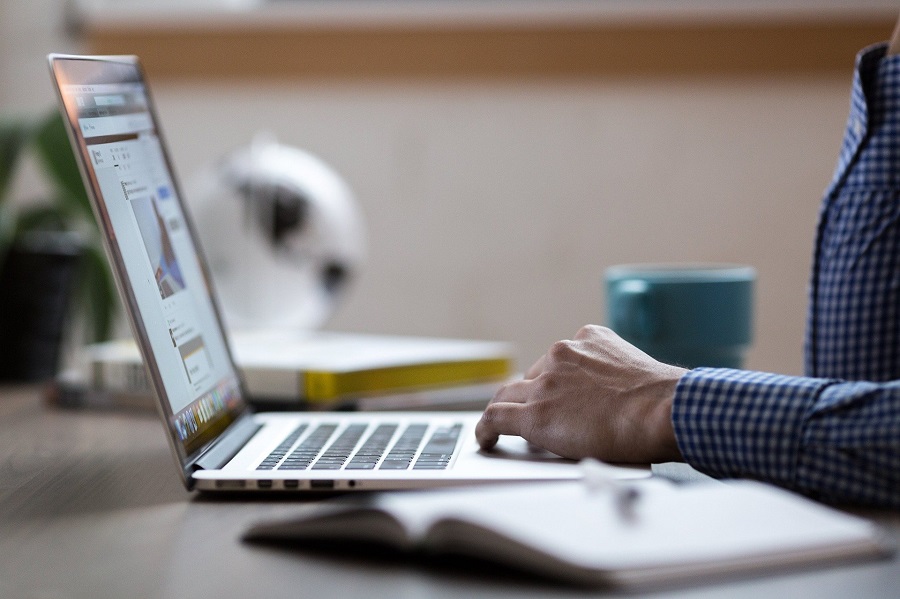 A new University of Birmingham-led research project has been launched to examine the impact of psychological support on the mental wellbeing of people affected by modern slavery.
Carried out in collaboration with the Rights Lab at the University of Nottingham, Anti-Slavery International, West Midlands Anti-Slavery Network and the Survivor Alliance, a key element of the project is the inclusion of people with lived experience of modern slavery in research as peer researchers. These peer researchers will be involved with research design, data collection, and analysis. The project will also assess whether the process of being a peer-researcher impacts on the wellbeing of the collaborating survivors.

Research led by people with lived experience of modern slavery is at its relative infancy. Including them in projects as researchers requires a different approach that puts survivor voice and presence at the forefront to help build their capacity to co-produce robust academic research. The projects will contribute to building knowledge of how to do it effectively and maintain survivors' wellbeing.

Principal Investigator Caroline Bradbury-Jones, Professor of Gender Based Violence and Health at the University of Birmingham, said: "Working with peer researchers has become increasingly practiced in research, but we need to understand how to do it well and safely. This is particularly the case when researching with survivors of any form of violence and abuse."

Co-Principal Investigator Dr Minh Dang, of the Rights Lab at the University of Nottingham and Director of Survivor Alliance, said: "We are very excited to integrate people with lived experience throughout this entire project. Meaningful inclusion of survivors is long overdue and they need to be at the table to influence policies concerning them."

The University of Birmingham-led research is one of five national projects aiming to improve key areas of support for people affected by modern slavery in the UK being announced today by the Modern Slavery and Human Rights Policy and Evidence Centre following its call for research on survivor support and recovery.

The research funded in this call aims to cover a range of areas key to improving the policy response in the UK for survivor care. The projects will aim to fill gaps in evidence on the best ways to improve the current support system for children and adults with lived experience of modern slavery so that it supports them in short and long-term recovery and fulfilling their full life potential.

Professor Alex Balch, Director of Research at the Modern Slavery and Human Rights Policy and Evidence Centre, said: "We are delighted to have world-class research teams collaborating with non-academic partners working at the cutting edge of key policy issues in the UK for survivor support and recovery.

"Survivor inclusion is one of the key principles of our research. We want to make sure that people with lived experience are truly at the centre of our research as peer researchers, and not in a superficial tokenistic way. We are hoping these projects will help set standards in this area."

Professor Christopher Smith, Executive Chair of Arts and Humanities Research Council (AHRC), which is funding the research, said: "AHRC is committed to bringing marginalised communities into the research process and supporting research that is created, used and valued by all. Through listening to the lived experiences of modern slavery victims, the projects funded as part of this investment will make a vital contribution towards supporting and protecting some of the most vulnerable members of society. These projects are an example of the crucial role that AHRC is paying in tackling contemporary challenges in order to build a better future for all."

Modern slavery is an umbrella term for practices in which people are trapped, controlled and exploited in situations they can't escape because of threats, violence, or someone taking advantage of their vulnerability. It includes practices such as human trafficking, forced labour, domestic servitude, sexual exploitation or exploitation for criminal activities.

It is estimated that modern slavery affects millions worldwide and tens of thousands in the UK. In 2020 the UK, there were 10,613 individuals referred as "potential victims of modern slavery and human trafficking" to the National Referral Mechanism - a framework for identifying people affected and referring them to relevant support services. Approximately half of all referrals were for adults and half for children; with the UK, Albania and Vietnam the three most common nationalities to be referred. The most common type of exploitation for adults is labour exploitation and criminal exploitation for minors.
Notes to editors:
To arrange media interviews with Professor Caroline Bradbury-Jones please contact the University of Birmingham press office, via Emma McKinney (Media Relations Manager) Tel: +44 (0)7789 921 165.
For further information or to arrange interviews please contact Modern Slavery Policy and Evidence Centre's Communications Director Jakub Sobik on 07912 145 610.
The Modern Slavery and Human Rights Policy and Evidence Centre (Modern Slavery PEC) was created by the investment of public funding to enhance understanding of modern slavery and transform the effectiveness of law and policies designed to prevent it. With high-quality and focused on policy impact research it commissions at its heart, the Centre brings together academics, policymakers, businesses, civil society, survivors and the public on a scale not seen before in the UK to collaborate on solving this global challenge. The Centre is a consortium of six academic organisations led by the Bingham Centre for the Rule of Law and is funded by the Art and Humanities Research Council on behalf of UK Research and Innovation (UKRI). To learn more about the Modern Slavery PEC.
The Arts and Humanities Research Council (AHRC), part of UK Research and Innovation, funds internationally outstanding independent researchers across the whole range of the arts and humanities: history, archaeology, digital content, philosophy, languages and literature, design, heritage, area studies, the creative and performing arts, and much more. The quality and range of research supported by AHRC works for the good of UK society and culture and contributes both to UK economic success and to the culture and welfare of societies across the globe.
The University of Birmingham is ranked amongst the world's top 100 institutions, and its work brings people from across the world to Birmingham, including researchers and teachers and more than 6,500 international students from nearly 150 countries.
The Rights Lab is the world's largest and leading group of modern slavery researchers and a University of Nottingham Beacon of Excellence. Through five main research programmes, on Data, Communities, Law, Ecosystems, and Business, the Rights Lab delivers new and cutting-edge research that provides rigorous data, evidence and discoveries for the anti-slavery effort. Rights Lab team leads for stakeholder impact and engagement work across all five programmes to translate research findings for key stakeholders. The team's INSPIRE project (Involving Survivors of Slavery in Policy & Intervention Research), run in partnership with Survivor Alliance, works across the five research programmes to ensure research is survivor-informed.