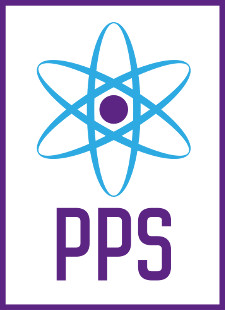 Another term of online events and lockdowns did not get in the way of a very successful term for PPS! We carried on some old traditions and held some new events, but it was definitely another packed term with eight different events and a conference!
Back by popular request, we kicked off the term with another scavenger hunt online, bringing together our members from all over to get together for the start of term. We made sure to hold a variety of events to keep the physics community connected in such difficult times, including the classic PPS film night, a spring quiz, 'Science on Tap' and another games night – there were plenty of opportunities to socialise even if we were apart.
This term we made sure to keep up with events of a more academic nature too. 'Science on Tap' featured lecturers and postgraduate students from the Particle Physics research group; another great conversation gave undergraduates an invaluable insight into life in research. We also held an alumni speed networking event where some of our lovely alumni came back to speak to us about different careers, ranging from medical physics to software engineering. Lastly, this year marked the launch of Poynting's Python Society – a scheme where Second and Third Year's helped First Year students to get to grips with scientific programming in Python and it was a great chance to meet some new people too!
We also held a brand-new event, 'BAME and Allies in STEM', which saw two panellists within the BAME (Black, Asian and Minority Ethnic) community join us to talk about how we can tackle inequality in STEM and what good allyship looks like. This was one of our most successful events with students from all over EPS attending!
By far our proudest achievement was hosting the UK and Ireland Conference for Astronomy and Physics Students (CAPS'21) with the Institute of Physics. The event featured 8 workshops, 12 expert speakers, student presentations and a great chance for networking with physics students all over the world – attendance peaked at 412 participants! This two-day event was incredibly challenging to pull off but was very rewarding; I am so proud of the committee and their efforts to make this happen.
It has been an absolute honour to lead PPS. It may not have been the year I'd hoped for, or the year that I planned, but it was an amazing experience nonetheless – it has really made my time at university. A big congratulations to Morgan James, our new President, I'm sure you'll do a fantastic job and I can't wait to see what is next for PPS!
Have an amazing and well-earned summer holidays and congratulations to the graduating class of 2021!
Lex Millins
President of Poynting Physical Society 2020-21
To find out more about the Poynting Physics Society, visit their society website.
There are 41 student groups associated with the College of Engineering and Physical Sciences. To learn more about their projects and activities head to the EPS Societies hompage.