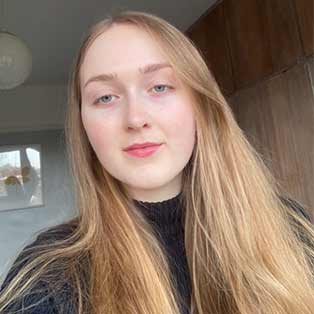 In her latest blog post, BA Classical Literature and Civilisation student Daisy Drennan tells us what her favourite thing is about studying Classics.
One of my favourite subjects within the discipline of Classics is the lives of ancient women.
As a Classical Literature and Civilisation student, my course is mostly literary based and as a result I have had the opportunity to read texts from the earliest periods of Greek culture to the last years of the Roman Empire.
I very much enjoy examining how the presentations of women and the roles they play in narratives evolve and grow as these societies shift and change. It is incredibly interesting to see the symbolic importance attributed to women and what this reflects about the culture that produced the text.
Furthermore, reading these texts and being able to pick out historical aspects that actually shed light on the lived experience of women in the ancient world feels incredibly important in a field that has been dominated by male scholars since its inception.
For example, weaving was one of the few practical tasks that was acceptable for an aristocratic woman in the Graeco-Roman world to take part in, and a great amount of societal virtue was attached to this as it was a habit attributed to female figures vitally important to the mythology of both the Greek and Roman worlds, for instance the Goddess Athena and the foundation Roman figure of Lucretia.
Weaving appears in Homer, for example Penelope with Odysseus shroud, as well as in the poetry fragments of Sappho. Whilst I understood this in theory, my grasp of it was greatly enhanced when a lecturer spent some time showing us the archaeological finds at a Roman villa that included material culture relating to the practice of weaving: loom weights, as well as the room layout in which the weaving would have taken place.
Evidence of the lives of women is unfortunately sparse in comparison to that of men, and so to see this physical evidence of what was essentially a woman's hobby, felt incredibly gratifying. At the moment, there is lots of focus in scholarship on the materiality of women's lives, including on topics such as the practicalities of weaving and the texture and colour of the cloth that was manufactured by these Roman women, all of which I am intensely excited to learn more about.