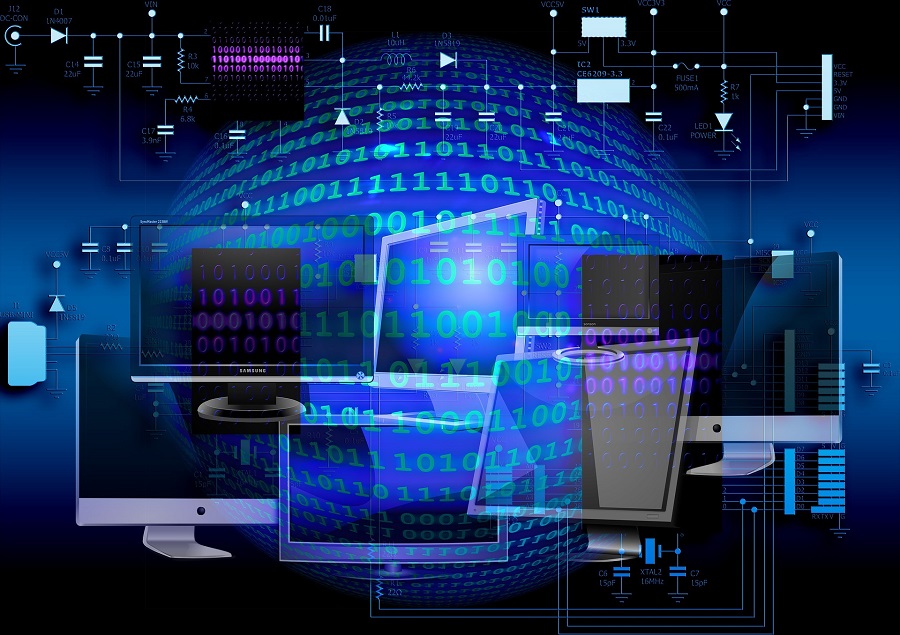 The last ten years has seen extraordinary advances in AI, and the UK is at the forefront of the field thanks to the exceptional fundamental research base in our universities and our vibrant and innovative private sector. Few scientific fields have seen such rapid developments with such immediate impacts on our lives and so it is perhaps no surprise that in the face of a transformative and ubiquitous technology, the UK has developed a National AI Strategy, published in September 2021.
This has been long in development with its origins in a highly influential 2017 report on "Growing the artificial intelligence industry in the UK". The AI Council's AI Roadmap, published earlier this year, built on this to make an explicit case for an ambitious national strategy that would cement the UK's status as a global leader.
Given the ambition and thoughtfulness of the earlier reports, the new strategy is reassuringly familiar and there is no doubting its ambition. Its "three pillars" can be characterised as long term needs, including skills, new breakthroughs, workforce diversity, and applications in new areas; distributing the benefits by ensuring a diversity of applications, broader adoption across sectors and regions, increased exports, benefits to the public sector; effective governance, by providing certainty, improving trust, innovating responsibly innovation, and leading globally. Beneath the headlines, there is an emphasis on the importance of continued research and innovation; on retaining and recruiting talent, improving skills, and especially on improving diversity in AI – a long-term and systemic problem that needs positive affirmative action to address. The critical importance of access to data and infrastructure is prominent, and there is a welcome emphasis on the governance of AI to ensure it is used safely and is trusted. Finally, from a government that is emphasising "levelling up", there is much on distributing the benefits of AI to all. All of this speaks of a strategy to make the UK a leader in both the development of AI and in the realisation of its benefits. In this, it clearly follows the lead of its precursors and it is heartening to see that the careful recommendations from those reports, which were developed bottom-up through extensive community consultation, have mostly made it intact into the strategy. This feels like a community-driven strategy rather than a politically driven one.
There are no real surprises, but some of the issues identified in earlier reports have crystallised into concrete proposals. A consultation on AI and Intellectual Property should help provide clarity on what constitutes intellectual property in AI and how it can best be protected. This is often rather complex because of the interplay between a method and the data is learns from. Another welcome commitment is for UKRI to establish a National AI Research and Innovation (R&I) Programme to support translation of fundamental research into real world impacts. This should remove some of the disciplinary barriers that inhibit AI researchers from working on translational and applied projects.
The strategy document itself does not announce any new investments, but early signs that the AI Roadmap's call for a "doubling down" on recent investment might be heeded are very good, with the Chancellor announcing a doubling of the number of Turing AI World-Leading Researcher awards and two thousand new AI MSc scholarships for disadvantaged students in his speech at October's Conservative Party conference. For further announcements, we will have to wait for the commitments made in the 2021 Budget and Spending Review to filter through, but the strategy gives us a good idea of what we might expect. One of the most anticipated investments is the creation, as part of the R&I programme, of a series of collaborative regional and national networks. These will link into the Alan Turing Institute and cement its status as the UKs national hub for AI research and innovation through which business and industry can access our world class research expertise and skills base. If this investment materialises, the potential of this community interconnectivity to stimulate and facilitate new ideas would give the UK a huge advantage, with no other country having such a coherent distributed organisation to link together it's key activities.
In this context, does the strategy deliver what the UK needs to maintain and improve its standing as one of the leading AI nations? It is certainly on-point with the carefully thought-out recommendations of previous reviews and there is no shortage of ambition, but AI research and innovation is moving ferociously quickly and other nations are also investing heavily. If investment begins to propagate to the grass roots within the next few months we should be well placed indeed to maintain or even extend our position at the forefront of AI, but significant delays could risk this. With this in mind, the impression that the strategy gives is one of ambitious intentions, awaiting investment. There is much worth waiting for, but hopefully not for too long.