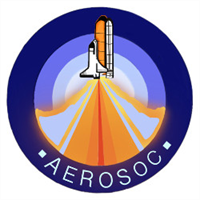 AeroSoc has finally had an eventful term following the lockdown last year! And we began the semester by finishing what we started 2 years ago, our drones.
The Aerospace Society is a dedicated society to all things to do with Aerospace. As part of the EPS Community we welcome anybody and everybody to join us, whether you study Aerospace or not. And we will welcome you for free – there's no membership fees! So, for those of you who are interested in aircrafts of any type, we are the society for you.
AeroSoc ran a project two years ago to build our own drones using balsa wood. However, thanks to the pandemic the project could not be finished and hence, this year we are setting out to finally finish what we started. We're building the drone with the aim of creating an aircraft that is made of extra-light materials, has safe payload capacity and accurate payload delivery. Next semester we will hopefully begin the building stage of our proposed drone and if anyone wants to come along, we have weekly workshops over in the Metallurgy and Materials Building every Wednesday from 12pm to 1pm in room 1C17.
We also have Flight Sim Fridays where members help build flight simulators. The frames have been built and we've started to set up three large monitors to act as viewing screens, while also drilling into the aluminium frame in which we mounted two touch screen monitors to act as the instruments for the pilot. We also tested the 'buttkickers' which provide the seats vibration feedback. This project benefits a lot of people, both students and staff, with the goal to run simulator sessions and hence we highly recommend you check it out in their free time.
We also held our first ever Careers Fair and teamed up with NucSoc and BUMS. It was a successful endeavour where we held talks from different companies and had stalls for students to meet with people from different organisations. We also had talks from students gave insight into their years in industry. This was a really informative event and if you want to find out what it is like to work in industry, we'll be holding more next term so come along and see what companies offer and what you can offer them!
The Christmas Quiz, meal and German Market visit were amazing! The quiz competition was heated for the chance to win prized boxes of chocolates. Staff and students took part in order to gain the honour of receiving those delectable boxes of chocolates. Honestly, you want those boxes of chocolates – they were delicious and a great prize! The Bristol Pear was the host of our Christmas meal and party, where AeroSoc again joined forces with NucSoc and BUMS for a social night to catch-up with each other and spend the last few days of the semester relaxing and enjoying the Christmas spirit. The Christmas Market visit was also a joint event across the School's three societies where we took students from all years to the German Market in the City Centre. We split the group off into two, with one visiting the Market while the other went ice skating and vice-versa.
All in all, AeroSoc has just gotten started for the year and this is just a small taste of what is to come! We have so many things to do and we cannot do it without you, so join us for a chance to experience this fantastic society that can give you a taste of Aerospace Engineering. For more information, here is our Facebook group where we keep members posted on our activities.
Many thanks from Alex and Lamyea
President and Co-President of the Aerospace Society
To find out more about the Aerospace Society visit their society website.
There are 41 student groups associated with the College of Engineering and Physical Sciences. To learn more about their projects and activities head to the EPS Societies homepage.