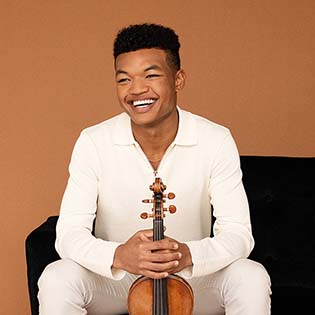 Over the last year, we have presented a number of performances from the professional artists from Barber Concerts in a series of online concerts but we are genuinely delighted to be able to present live concerts to you all again from 1 October.
The key change with our forthcoming concerts is that they will all be presented in the Elgar Concert Hall in the Bramall Music Building by the clocktower. This change is as a result of ventilation requirements for public venues, and though the Barber Concert Hall is a wonderful venue, the University is required to install a ventilation system to that Grade I listed space in order for us to make a return there.
Also, due to University policy on hand outs and to minimise infection risks, we will be unable to give out paper programmes for our concerts. We will, however, make all programmes available online beforehand to enable you to peruse in advance or print your own copy. The first programme for this Friday's concert is available here.
We look forward to welcoming you back!
For further information and an upcoming programme of concerts, please visit www.barber.org.uk/concerts