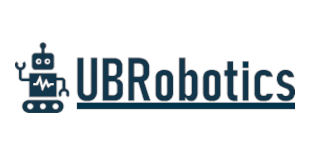 This semester our members have been busy with weekly workshops learning the uses of Arduino and 3D design for our upcoming projects. We also had a great turnout for our sponsored event where we were joined by many different students and even staff!
As you may know, UBRobotics relaunched this year with a brand new committee and brand new drive. This transition has been at times difficult, nevertheless we are proud of what we have achieved so far and our workshops have been a great success!
In November we completed our first sponsorship where we programmed robots to compete in a capture the flag-style game. The event was sponsored by Pot Noodle who kindly provided us with lots of free prizes, as well free Pot Noodles!
Our first set of workshops at the start of the semester introduced our members to some basics to get everyone up to date with the C++ programming language. Next on the agenda was to start designing our robots for our Sober Beer Pong event next year. We got into teams to design and program a catapult system for these robots, using Arduino and TinkerCAD.
Next semester we will be holding more socials, including our Sober Beer Pong event, where our members will be able to show-off their creations and play against each other.
Eurobot is a robotics competition for which the society came third twice in its first two years of existence! With the competition fast approaching, our committee members have been discussing some early design plans for the brief set by the competition runners. The event this year is called 'Age of Bots' where teams must make a robot to perform a set of archaeological tasks to gain points. Come the new year, we will start working on this project (and we're really looking forward to it!).
Alexandru Smith
President, UBRobotics
To find out more about UBRobotics visit their society website.

There are 41 student groups associated with the College of Engineering and Physical Sciences. To learn more about their projects and activities head to the EPS Societies homepage.