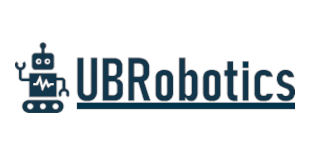 After a relatively inactive academic year, we are excited to announce that UBRobotics is officially back for 2021-22!
Despite the challenges of last year, we have managed to kickstart the upcoming academic year with many exciting opportunities! Our brand-new committee has been busy organising updated workshops and competitions for our prospective members. This is a new chapter in the society; we are excited to welcome our new members and see your talent!
UBRobotics is a student society formed in 2015 with the key objective of providing a forum for students to engage in projects and to develop their skills in all aspects of robotics. We are students who all share a passion for robotics, automation, and mechanical design. No matter what experience you have in the field of robotics, we will provide you with help to expand your subject knowledge, as well as essential project management, programming and modelling skills.
We are driven by the idea that robotics provides innovative solutions to the everyday lives of people. Robotics and AI is an emerging field that will aid humanity; we seek to inspire passion in our members to join this field and gain vital expertise to take with them into the industry. We will help you develop your abilities in coding, mechanical design, electronics, 3D printing, Arduino and much more through workshops throughout the year lead by us!
We are now offering beginner friendly workshops, meaning you can join no matter your skill level or discipline! These will provide you with essential experience that you will be able to use to enter our themed contests where you can win rewards.
We strive to provide our members with opportunities to visit several robotics companies and events, invite industrial speakers to give presentations and acquire skills to construct research projects. With a friendly and engaging team, UBRobotics is great fun for students of all disciplines to get involved in.
Up until 2019, we had the opportunity to attend an international robotics competition, Eurobot, where we have achieved third place on multiple occasions. We are aiming to participate in similar events in the future and are excited to hear your ideas and suggestions for potential events!
If you'd like to join, please get in touch by emailing ubroboticsclub@gmail.com to express your interest!
To find out more about UBRobotics visit their society website.

There are 41 student groups associated with the College of Engineering and Physical Sciences. To learn more about their projects and activities head to the EPS Societies homepage.