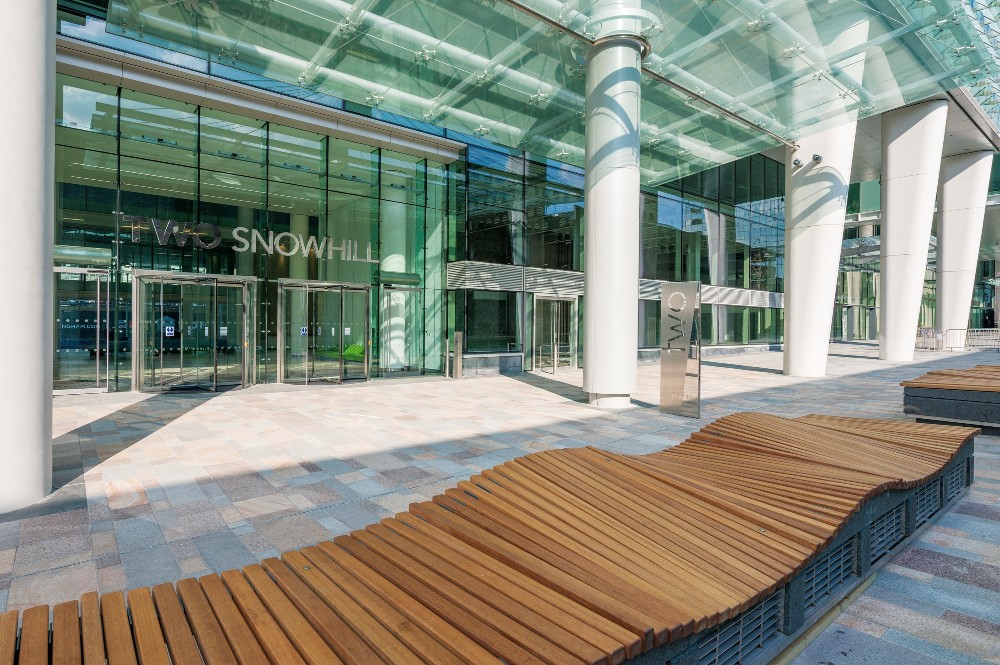 Gowling WLG (UK) Charitable Trust and the University of Birmingham have partnered to launch a new Black Talent in Law Bursary scheme. The scheme is designed to support better access to the legal profession for black students, who are currently under-represented in corporate law firms such as Gowling WLG.
The scheme will see Gowling WLG (UK) Charitable Trust - a registered charity funded entirely by donations from partners of Gowling WLG - support the studies and future careers of black students at Birmingham Law School (BLS).
Students on the scheme will be provided with work placement opportunities at Gowling WLG, on-going mentoring support from lawyers at the firm, and also paid financial contributions in their second and final year of their studies at BLS. Three students will be the first to enrol on the scheme in September.
Paul McConnell, Head of Careers and Employability at Birmingham Law School, said: "Birmingham Law School is strongly committed to supporting the future careers of our students, and also enhancing diversity within the legal profession. We are delighted to be partnering with Gowling WLG (UK) Charitable Trust on this initiative. The bursary will make a real difference for our students, providing both invaluable career development opportunities and also financial support for their studies."
Andy Stylianou, Chair of Gowling WLG (UK) LLP and the firm's lead on diversity and inclusion, added: "We are excited to launch this scheme in partnership with Birmingham Law School through the Gowling WLG (UK) Charitable Trust. The scheme will offer the students a fantastic opportunity to gain invaluable experience working within a busy international law firm while completing their studies and to be financially supported along the way.
"Black lawyers are under-represented in corporate law firms and we are committed to doing our part to address this and to promote the progression of black students to careers at our firm and the legal profession more widely.
"We look forward to working closely with Birmingham Law School to offer a rounded experience for all the students taking part in the scheme and welcoming the future lawyers joining us to develop their experience of a career in law."
Gowling WLG and the University of Birmingham are both heavily involved in the Birmingham 2022 Commonwealth Games. Gowling WLG as Official Legal Advisers, and the University of Birmingham as an Official Partner, an official venue for hockey and squash and as the principal campus village for athletes and team officials.
For more information please email Hasan Salim Patel, Communications Manager (Arts, Law and Social Sciences) on +44 (0)7966 311 409 or out of hours office number on +44 (0)7580 744943.
For further information about this press release, contact: Senior Corporate Communications Manager Pete Squires (0)121 393 0020
For other communications enquiries, please contact: Head of Corporate Communications Rebecca Scully on +44 (0)121 393 0645.
About the University of Birmingham
The University of Birmingham is ranked amongst the world's top 100 institutions, and its work brings people from across the world to Birmingham, including researchers and teachers and more than 6,500 international students from nearly 150 countries.
About Gowling WLG
Gowling WLG is a sector focused international law firm.
With more than 1,400 legal professionals in 19 cities worldwide, we provide our clients with in-depth expertise in key global sectors and a suite of legal services at home and abroad. We see the world through our clients' eyes, and collaborate across countries, offices, service areas and sectors to help them succeed, no matter how challenging the circumstances. Learn more at gowlingwlg.com
Structure
Gowling WLG (UK) LLP is a member of Gowling WLG, an international law firm which consists of independent and autonomous entities providing services around the world.