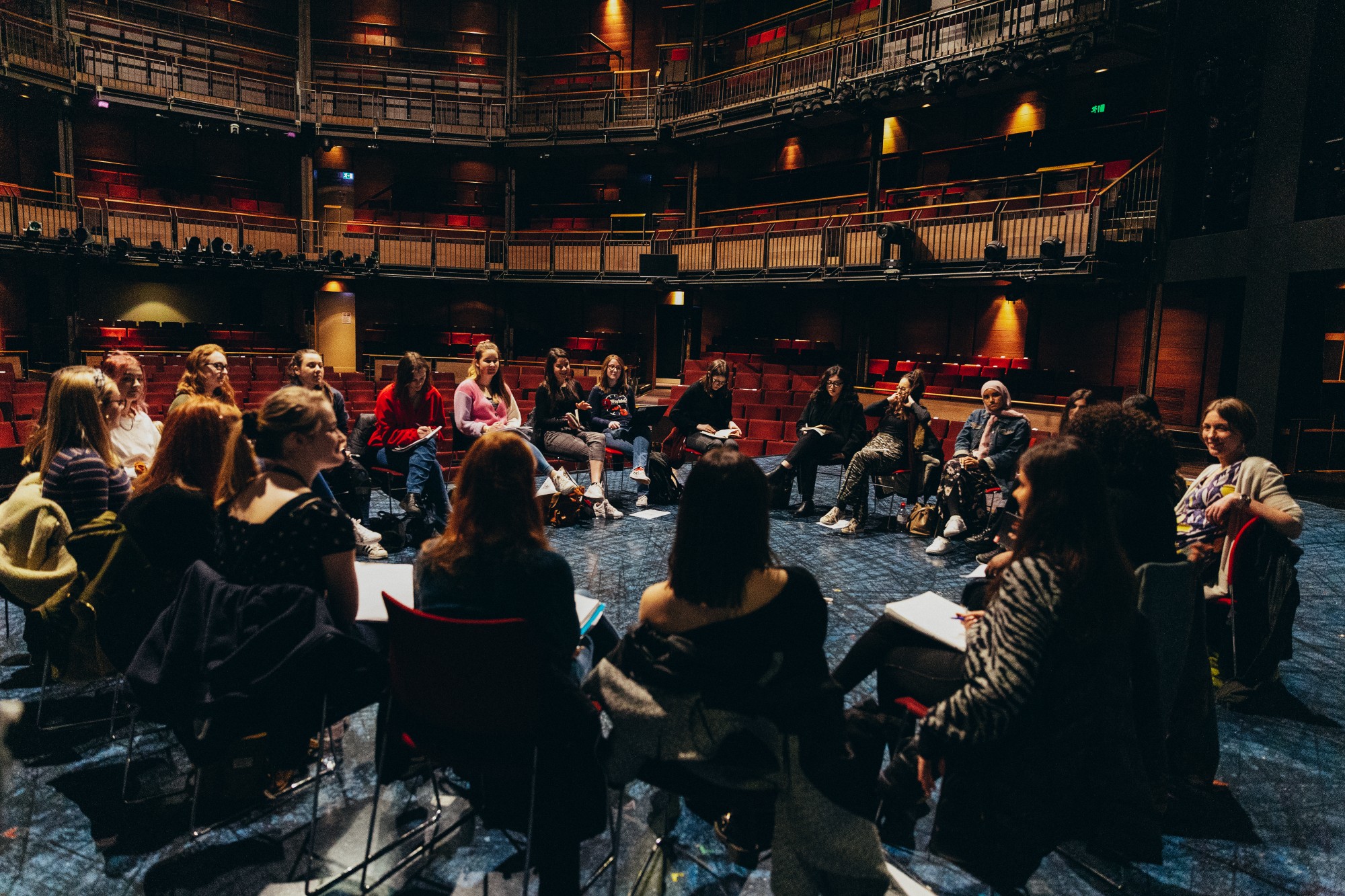 The University of Birmingham is to continue its collaboration with the Royal Shakespeare Company, committing to a partnership for a further five years.
The collaboration is rooted in a vision of theatre as an engine room for creative thinking and research, and a commitment to the importance of arts and humanities disciplines. It embodies a shared commitment to enriching student experience and contemporary Shakespeare studies.
Benefits for the University include opportunities for students to work with RSC artists, with practitioners providing input to undergraduate and postgraduate courses. The RSC will work closely with internationally renowned academics at the Shakespeare Institute and the wider university.
Two great institutions continuing to work together will create further enormous benefits, combining our world-leading arts research with the RSC's cutting-edge artistic practice. Our students are at the heart of the collaboration and are encouraged to study and create theatre in Shakespeare's own daring spirit. They benefit from the expertise of RSC artists and practitioners through innovative modules, masterclasses, workshops and projects.

Professor Tom Lockwood, Head of the School of English, Drama and Creative Studies.
Catherine Mallyon, Executive Director of the RSC, said: "Our partnership with the University of Birmingham is rooted in a shared commitment to and belief in arts and humanities subjects as fields that shape the world around us and contribute to a better and more equitable society. Together, the university and the RSC create formal and informal opportunities for knowledge exchange about Shakespeare's work and theatre practice – bringing together students, scholars and artists to explore the place and relevance of that work in our world today. It's an incredibly rich partnership that we are privileged to be part of."
This latest collaboration builds on a previous commitment, which saw the University become a founding partner of The Other Place. The relationship has already led to innovative new research, including the 'Signing Shakespeare' project led by Dr Abigail Rokison-Woodall.
The collaboration is another example of the University's commitment to its civic mission in the West Midlands. Another is the 'Everything to Everybody' project, of which the RSC is also a partner. The University and Birmingham City Council are collaborating on a £1.7 million plan to revive the Birmingham Shakespeare Memorial Library, housed in the Library of Birmingham. The project will revive and extend the library's founding principle that culture should be actively owned by everybody.
Earlier this year, the University of Birmingham opened The Exchange in Birmingham's city centre. The Exchange aims to reinvigorate the city's civic vision, using the university's role as an anchor institution to bring together multiple stakeholders to address the challenges of our time, and deliver inclusive growth for the region.
For further information, please contact Hasan Salim Patel on +44 (0)7966 311 409 or out of hours office number on +44 (0)7580 744943.
Alternatively, for the RSC contact Jane Ellis, Head of Media and Communications, +00 44 7966 295032.
University of Birmingham
Ranked among the world's leading universities, the University of Birmingham collaborates with partners across the world to produce ground-breaking research, deliver innovative teaching, and create opportunities for students and staff to gain international experience.
Shakespeare Institute
The Shakespeare Institute at the University of Birmingham is an internationally renowned research institution established in 1951 in Stratford-upon-Avon to push the boundaries of knowledge about Shakespeare studies and Renaissance drama.
The Royal Shakespeare Company creates world class theatre, made in Stratford-upon-Avon and shared around the world, performing plays by Shakespeare and his contemporaries, as well as commissioning an exceptionally wide range of original work from contemporary writers. Our purpose is to ensure that Shakespeare is for everyone, and we do that by unlocking the power of his plays and of live performance, throughout the UK and across the world.

We believe everybody's life is enriched by culture and creativity. We have trained generations of the very best theatre makers and we continue to nurture the talent of the future. Our transformative Learning Programmes reach over half a million young people and adults each year, and through our Placemaking and Public Programme we create projects with and for communities who have not historically engaged with our work. We are a leader in creative immersive technologies and digital development.

We have a proud record of innovation, diversity and excellence on stage and are determined to grasp the opportunity to become an even more inclusive, progressive, relevant and ambitious organisation.
We are committed to being a teaching and learning theatre – in which we create world class theatre for, with and by audiences and theatre makers of all ages. We provide training for emerging and established theatre makers and arts professionals, for teachers and for young people. We share learning formally and informally. We embed training and research across our company, work and processes.

We recognise the climate emergency and work hard to embed environmental sustainability into our operations, creative work and business practice, making a commitment to continually reduce our carbon footprint.