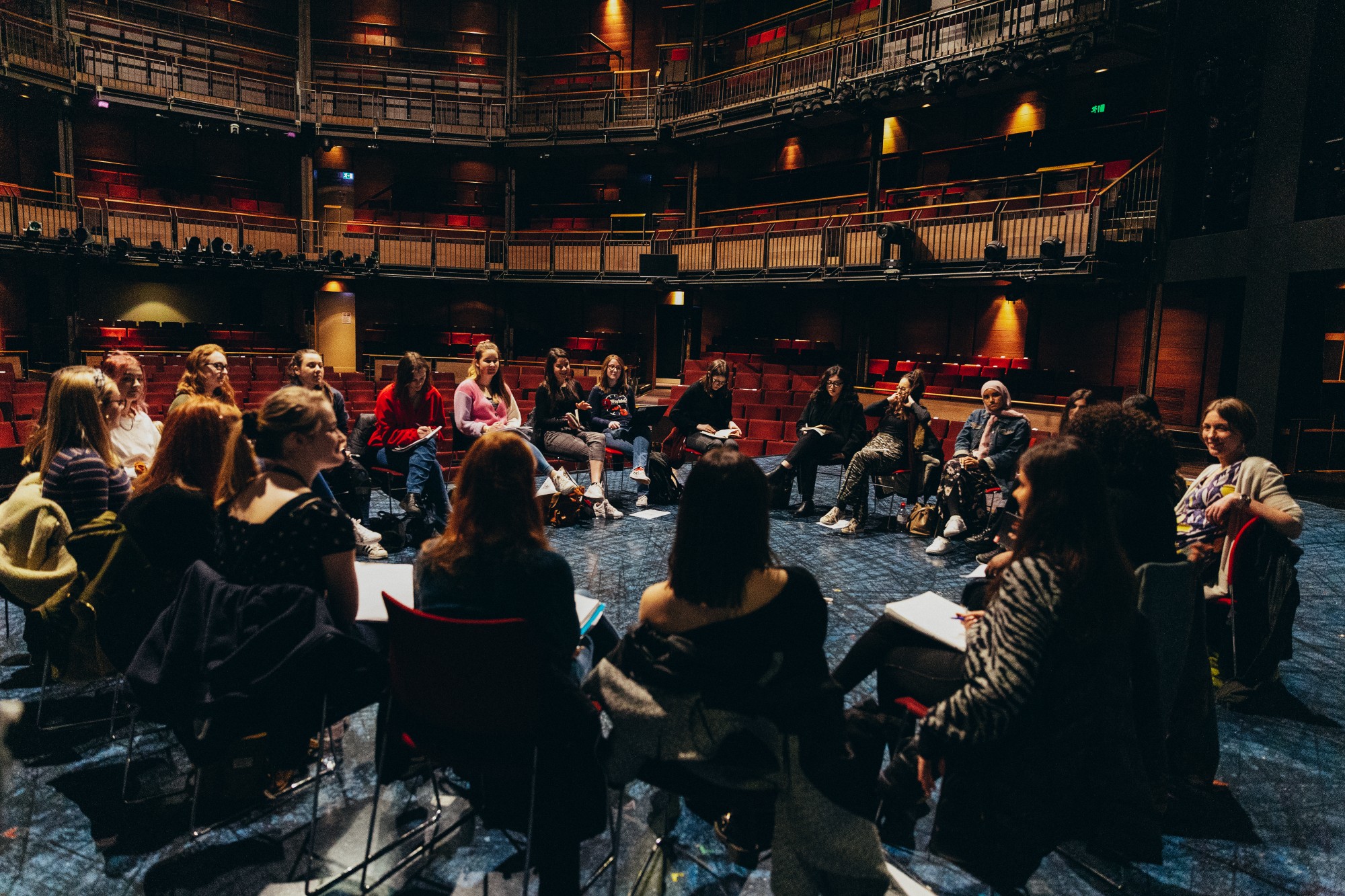 The University of Birmingham is to continue its collaboration with the Royal Shakespeare Company, committing to a partnership for a further five years.
The collaboration is rooted in a vision of theatre as an engine room for creative thinking and research, and a commitment to the importance of arts and humanities disciplines. It embodies a shared commitment to enriching student experience and contemporary Shakespeare studies.
Benefits for the University include opportunities for students to work with RSC artists, with practitioners providing input to undergraduate and postgraduate courses. The RSC will work closely with internationally renowned academics at the Shakespeare Institute and the wider university.
Two great institutions continuing to work together will create further enormous benefits, combining our world-leading arts research with the RSC's cutting-edge artistic practice. Our students are at the heart of the collaboration and are encouraged to study and create theatre in Shakespeare's own daring spirit. They benefit from the expertise of RSC artists and practitioners through innovative modules, masterclasses, workshops and projects.

Professor Tom Lockwood, Head of the School of English, Drama and Creative Studies.
Catherine Mallyon, Executive Director of the RSC, said: "Our partnership with the University of Birmingham is rooted in a shared commitment to and belief in arts and humanities subjects as fields that shape the world around us and contribute to a better and more equitable society. Together, the university and the RSC create formal and informal opportunities for knowledge exchange about Shakespeare's work and theatre practice – bringing together students, scholars and artists to explore the place and relevance of that work in our world today. It's an incredibly rich partnership that we are privileged to be part of."
This latest collaboration builds on a previous commitment, which saw the University become a founding partner of The Other Place. The relationship has already led to innovative new research, including the 'Signing Shakespeare' project led by Dr Abigail Rokison-Woodall.
The collaboration is another example of the University's commitment to its civic mission in the West Midlands. Another is the 'Everything to Everybody' project, of which the RSC is also a partner. The University and Birmingham City Council are collaborating on a £1.7 million plan to revive the Birmingham Shakespeare Memorial Library, housed in the Library of Birmingham. The project will revive and extend the library's founding principle that culture should be actively owned by everybody.
Earlier this year, the University of Birmingham opened The Exchange in Birmingham's city centre. The Exchange aims to reinvigorate the city's civic vision, using the university's role as an anchor institution to bring together multiple stakeholders to address the challenges of our time, and deliver inclusive growth for the region.