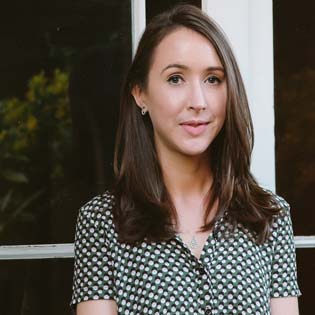 Ruth Gilligan of the Department of Creative Writing was awarded the Royal Society of Literature's Ondaatje prize for books that "best evoke the spirit of a place". Her novel, The Butchers, is a thriller set in the Irish borderlands during the BSE crisis.
The Butchers follows a group of eight men who travel around Ireland practising a traditional form of cattle slaughter; it also focuses on the wives and children they leave behind, and the tension between such ancient customs and a more modern, progressive Ireland.
Ruth Gilligan said: 'I am just elated – and still totally shocked – to have won the 2021 RSL Ondaatje Prize. I am a sucker for books with a strong sense of place, so I have long been a huge fan of the prize, but after a year of isolation and confinement, it feels more pertinent than ever to be celebrating the transportive power of reading.'
'My students and I are always talking about how to convey atmosphere and setting – whether it's for the short stories or plays or radio dramas they're working on – so it's good to know some of their wisdom has rubbed off on me.'
Lola Young, Baroness Young of Hornsey, Chair of 2021 Judges said: 'Our winning title is about a moment in time, in a particular place. It's been described in many different terms: Literary thriller, coming-of-age story, historical fiction, an account of superstition and the supernatural, but it doesn't matter how it's categorised – it's a page-turning, roller coaster of a read. The humour works – we need relief from repressed emotional lives, and the slaughter of cows – and it lures us into recalling the recent past at a moment when 'crisis' was constantly on the lips of politicians and pundits alike – just like today.'
Find out more about our undergraduate and postgraduate courses in Creative Writing, and learn about our research.