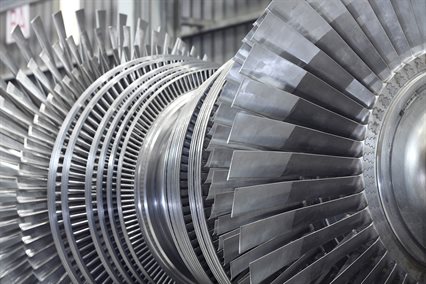 A key driver of sustainable development is resource efficiency and its associated minimisation of waste. This is often best achieved through the introduction of the concept of the Circular Economy. Such an approach provides a useful focus for waste management within the UAE. The Circular Economy is defined as: "gradually decoupling economic activity from the consumption of finite resources, and designing waste out of the system," (Ellen MacArthur Foundation, 2017). This is illustrated below in Figure 1. In other words, the intention is that nothing should fall out of the chain of utility, in effect a zero-waste philosophy.
A key part of any Circular Economy strategy is the avoidance of waste streams going to landfill. This ties in well with the UAE's Vision 2021 goal of diverting 75% of waste from landfill by 2021 (add reference).
The UAE is currently one of the countries with the highest per capita waste production. As waste is coordinated by local authorities, overall statistics are difficult to come by for the Emirates as a whole. The National Waste Database launched by the Ministry of Climate Change and Environment in 2018, provides a useful first stages on the Circular Economy journey. However, it was estimated that in 2017 an estimated population of more than 9.2 million generated about 29 million tons of waste in that year, with only 20% being recycled.
There is a developing waste management infrastructure within the UAE with waste–to–energy playing a significant part and major plants being developed in Abu Dhabi and Dubai. There are in addition some recycling facilities, for example in Al Ain city, for Construction and Demolition waste, waste tyres and plastics. However, most of the Emirates solid waste arisings still ends up in municipal landfills, where organic waste generates a large amount of methane, a potent greenhouse gas.
While diverting waste from landfill is an important strategy, even more powerful is the avoidance of waste in the first place. For example, Abu Dhabi aims to eliminate the use of avoidable single-use plastic and non-plastic materials by 2021 through fostering a culture of recycling and re-use. The next step in the waste hierarchy is to innovate and design out waste completely. This can be achieved by both substituting non- renewable materials with ones that can be re-purposed or finding new opportunities to use existing wastes as inputs to other manufacturing processes.
Both of these approaches may sound esoteric and fanciful, but the University of Birmingham has been running a very successful collaborative research programme, which addresses both of these approaches since 2017. The Alternative Raw Materials with Low Impact (ARLI) project works with Small and Medium Enterprises (SMEs) to identify waste streams or other materials that can be transformed into higher value materials, for the construction industry or other applications. The project is also looking at innovative materials and process improvements to aid low-carbon production. Within construction we have been developing ways of reinforcing concrete and clay soils with waste fibres, either plastic or metal based, to increase strength or as ways of developing lightweight concrete. This approach is helping the construction industry to avoid the use of natural materials such as sands and gravels, and reduce the need for reinforcement without compromising performance.
While innovation is important, even more so is the validation and testing of these innovations to ensure that they meet the required standards. We have a diverse team of researchers, including geotechnical, civil, chemical and mechanical engineers and advanced materials specialists to ensure our understanding of these materials and products. As well as this expertise, we also have available testing facilities that allows us to carry out full scale testing of prototypes. By using these facilities, for example, we are investigating the use of shredded single-use plastic water bottles as insulation in building systems and as fibres to reinforce concrete and soft clays. We are also refining the use of crumbed rubber from tyres in concrete and asphalt. Shredded car tyre rubber has been used in concrete for many years to partially replace natural aggregate. Tyre rubber can also be used to produce workable concrete for specific applications, provided that an adequate selection processes has been undertaken – including the amount, gradation and shape of tyre particles.
This research also shapes the postgraduate programmes that the University of Birmingham offers at its campuses in Dubai and Edgbaston, UK, including the credit-bearing Sustainable Construction, Engineering Production and Risk Management, and System Engineering professional development courses offered at the Dubai campus. Our programmes are conveniently designed to be upgradable to a full MSc in Civil Engineering, explicitly covering the core elements associated with enhancing sustainability. All modules are delivered by colleagues who are developing the next generation of solutions.
Find out more about our MSc Civil Engineering programme here