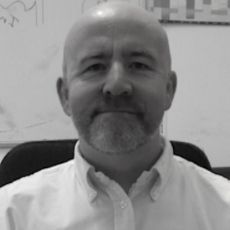 For obvious reasons 2020 was a challenging year for everybody but we have started to see signs of recovery. The University hosted physical graduation celebrations in June and we're looking forward to welcoming back the Class of 2020 to celebrate their achievements in September.
The School is also growing – over the summer we have appointed eight new members of staff in areas including Artificial Intelligence, Medical Imaging, Theory, HCI and Data Science. We anticipate to make further appointments in autumn.
Last year, we started two new MSc programmes in AI & Machine Learning and Data Science. This coming academic year we will launch two another new MScs in Responsible Data Science, joint with the School of Law, and FinTech, partnered with the School of Business).
Finally, Professor Iain Styles is now leading a cross-campus institute for Data Science and AI which will promote interdisciplinary research and education in this area and we are optimistic that this will lead to exciting opportunities to enhance our reputation of excellence in Artificial Intelligence.
We are also pleased to announce our Women in Tech society won three awards at the annual EPS Societies' Awards: the Industrial Award, Head of College Idea of the Year, and founder Valeria Popescu won Inspirational Committee Member. Plus Dr Andreea Radu was named Staff Member of the Year in recognition of her support to AFNOM and CSS. Congratulations to them all!
Finally, thank you to those of you who have volunteered with the School over the last academic year. This includes mentoring our students, advisory board members, offering careers advice and professional expertise, and especially thanks to those of you who have given virtual talks to our students. You've made a real impact here. If you'd like to get involved too, please get in touch with our Alumni Relations Manager, Grace Surman on eps-community@contacts.bham.ac.uk.
Best wishes,
Professor Mark Lee
Head of School, Computer Science
Read the 2021 Computer Science Alumni Newsletter here.