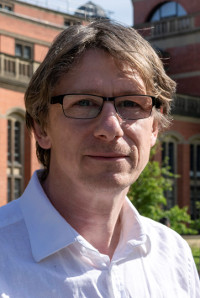 And so another year rolls by. Except of course this wasn't just another year. This was a year when we all had to teach on line, recording lectures and running examples classes through Zoom. A year when we all got used to Zoom tutorials and important meetings being interrupted by dogs or kids – mostly mine, it has to be said and usually to braid my (rather long, lockdown) hair with pink hair bands, tell me that the reason there was water dripping through the ceiling was because they had blocked the loo, or bickering about what to watch online. But above all this was a year when we had to be even more mindful than usual of our colleagues and our students, with many of them feeling isolated, keeping up with the huge workload, or worried about the wellbeing of loved ones.
We didn't get everything right; changing complex systems that have been in place for years over night (quite literally in some case) was not always going to go smoothly – re-doing the timetable at 1am for the third time that week as social distancing advice for lecture halls changed again is no one's idea of fun. But overall, I am staggeringly proud of what we have achieved. Staff in the School, both academic and professional services, have worked harder than ever to teach and support our students. And our students, who have had to put up with over a year that really wasn't a proper university experience? Well they have been flexible, understanding and above all successful. All this hard work has been reflected in another really strong showing in the National Student Survey.
This year we have been joined by new lecturers Panayiota Touloupou (Statistics), Ana Peon-Nieto and Michel van Garrel (Geometry and Mathematical Physics), and Matthew Jensen (Probability and Combinatorics). We have also said goodbye to a number of colleagues: Penny Barber (our first full-time Head of Operations) and Nat Queen (who started in the School before I was born!) have both retired. Richard Montgomery is moving to Warwick and Lewis Topley has moved to Bath. We wish them both well in their future careers. We had a really successful promotions round: Andrew Morris and Yuzhao Wang have been promoted to Senior Lecturer (Associate Professor). Sara Jabbari, Tom Montenegro-Johnson, Fabian Spill, Hui Li, Johannes Carmesin and Tyler Kelly were all promoted to Reader, and Michael Grove has been promoted to Professor.
2021 saw the first graduating cohort of students at the , our Joint Institute in Guangzhou, China with almost 90 students getting degrees from both Birmingham and Jinan Universities. We are looking forward being able to get back to Guangzhou to teach in person as soon as we can.
On the research side, our grant capture is the highest it has ever been and we have made what we think is an outstanding submission to the national Research Excellence Framework evaluation of research. We are eagerly awaiting the outcome of REF in a few months' time which will rate our research impact.
Now it is time to try to return to some sort of normal. I've only been back on campus a handful of times so far. The School of Maths is quite empty at the moment – we don't have experiments that we need to look after, so it is not unusual over the summer for the place to be a bit of a Mary Celeste, but I think a number of us are also finding that it is more efficient to crack on at home given that there constantly seems to be so much to get through. It almost feels like skiving to come onto campus. A whole hour of Radio 4 in the car? A whole hour with no email. A whole hour with no Zoom or Teams meetings? I'm looking forward to a proper catch up with people I have not seen in person for months now and to properly meet some colleagues I have only met online. I am also looking forward to dealing with things over coffee without having to have a timetabled meeting in the diary. But I am going to miss my espresso machine. And email on the sofa with the dogs trying to type for me. And the kids bickering about what to watch online.
Here's to a great year ahead for all of us.
Professor Chris Good
Head of the School of Mathematics
Read the 2021 Mathematics Alumni Newsletter here.